Hey folks, here's seven and a half minutes of video capture of yesterday's CinemaCon presentation in support of Quentin Tarantino's 2019 release ONCE UPON A TIME IN HOLLYWOOD. Tarantino, Leonardo DiCaprio, and Sony head Tom Rothman gave a brief sales pitch to the exhibitors.
In the video, Tarantino
compares his upcoming film to PULP FICTION and likens the pairing of Brad Pitt and DiCaprio to Redford and Newman.
He charms, reminding the assembled exhibitors that he is a native of L.A. in support of a very L.A. movie (set in Hollywood 1969 during the time of the Manson murders) and reminds them that he is an exhibitor himself.
DiCaprio & Tarantino even posed for a shot with the early Saul Bass-esque key art for ONCE UPON A TIME IN HOLLYWOOD too!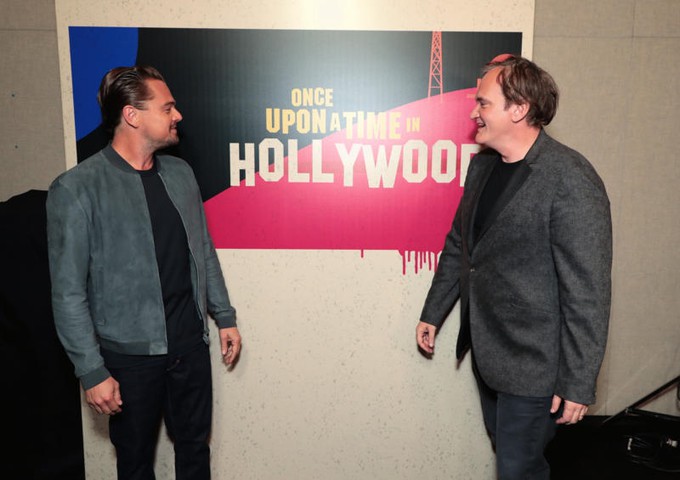 -- Precious Roy