Hello all, Mad Dashiell here and I HAVE THE!!!... -Story today for any fans wanting to revisit the royal palace of Eternia in the audience today.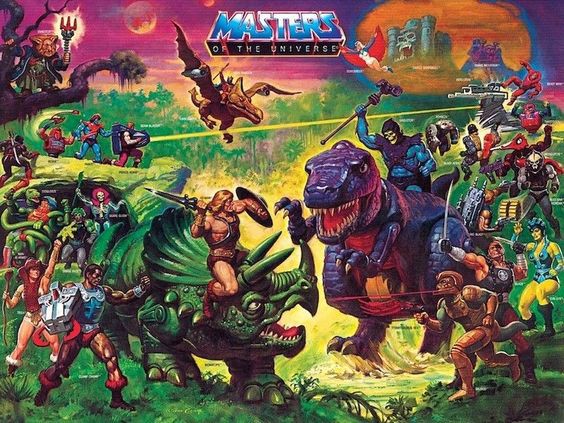 The Nee Brothers, (Aaron and Adam) are the filmmaking team most known for THE LAST ROMANTIC after winning the Emerging Filmmakers Award at the 29th Starz Denver Film Festival. According to a Variety Exclusive, the Nee brothers have been tapped to direct a Masters of the Universe film adaptation for Sony Pictures and the Mattel company. More recently, Nee's 2015 indie thriller- BAND OF ROBBERS, earning critical acclaim and put the film team on the map. BAND OF ROBBERS starred Kyle Gallner (SMALLVILLE) and Melissa Benoist (Supergirl). Right now the film is said to be set to be released December 18, 2019, with executive Matt Milam overseeing for the studio.

Throughout the last decade, endless rumors of a He-Man reboot have been running the gambit of Hollywood, the film has changed hands so much it's starting to look like a secret handshake from some Masonic chapter in Eternia. Directors like John Woo, David Goyer, and Jon M. Chu have been rumored to be involved along with other writers such as Chris Yost (Thor: Ragnarok), even Steve Tisch and Jeff Wadlow (Kick-Ass) were attached as writers at some point.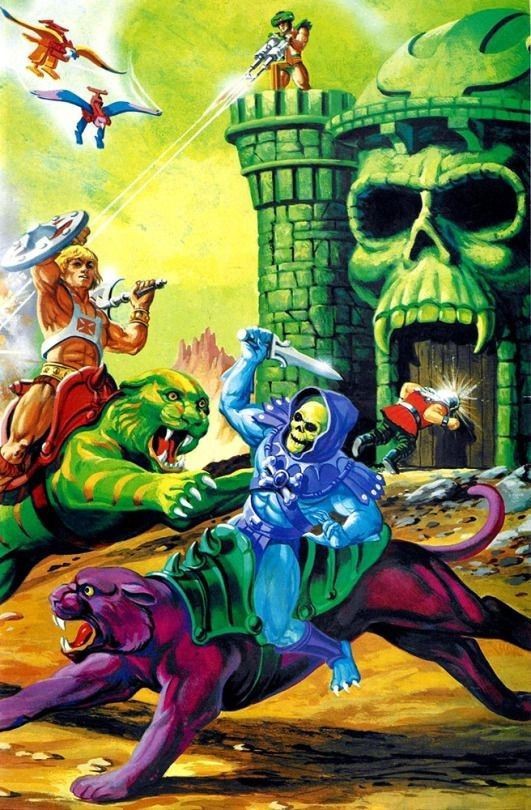 David Goyer (Man of Steel) wrote the most recent draft for a He-Man script, and it has been echoing in developmental film purgatory, since being laid to rest in 2015. Goyer was briefly considered to be a candidate for directing his Masters of the Universe script, but those deals evaporated due to prior commitments Goyer already had on his schedule.
He-Man was unleashed on kids in the wee early 80's as a larger than normal action figure size toy line that spawned a cartoon series that ran from 1983 to 1985, as well as it having well-received revival series in 2002. Masters of the Universe centered on Prince Adam, a muscle-bound monarch who resided on the planet Eternia. He utilized magic and some kinda super-science in order to become He-Man so he could carry on battling evil forces controlled by a power-mad arch villain who went by the handle Skeletor.
Mattel's previous live-action feature film was the company's answer to dropping sales of He-Man merchandise. It starred Dolph Lundgren and was released in 1987 and is generally dismissed as not only really really bad, but nearly untrue to the source material in every way.
--Worthy Note- Netflix's Show- THE TOYS THAT MADE US, season 1- Episode 3 is the entire story behind Mattel's "Masters of the Universe" toy line with cool interviews of the artists that created the He-Man universe. There is a really morbid backstory to Skeletor and if you haven't seen it yet I suggest giving it a view.
Mad Dashiell's Space For Rant- The Nee brothers are obviously taking a huge step up in terms of budget, with having only worked on indie film projects prior. This has been an interesting time that I am seeing more and more big studios taking risks on indie directors to helm their big blockbusters. I wanna say I started really noticing that more commonly with A24 productions and I almost think some people were taking notes. Speaking of taking notes, Sony is coming back from one of its more successful years, after following SPIDERMAN: HOMECOMING for example. Though Masters of the Universe seems like a property Sony still values, we will see if this film knocks them back down a peg or not. Thanks for joining me, Mad Dashiell signing off.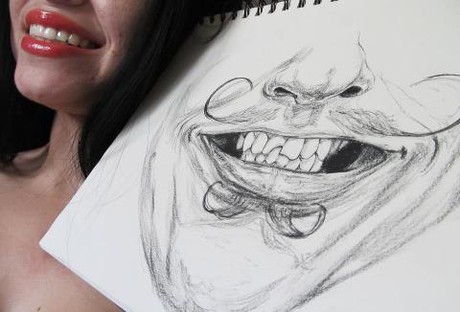 Art Credit:
Dulce Brassea