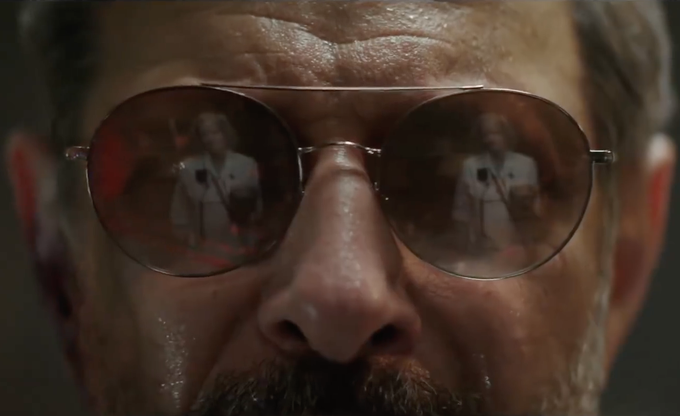 Hey folks… here's a trailer for HOTEL ARTEMIS, written and directed by Drew Pearce (MARVEL ONE SHOT: ALL HAIL THE KING) and starring Jodie Foster, Dave Bautista, Sterling K. Brown, Jeff Goldblum, Sofia Boutella, Kenneth Choi, Charlie Day, Brian Tyree Henry, Evan Jones, Jenny Slate, and Zachary Quinto.
After a heist gone bad in a near-future L.A., three armed robbers (Brown, Henry, and Choi) run to The Nurse (Foster) at the Hotel Artemis for medical attention, where membership is required and rules of conduct are strictly enforced. After arriving, they discover that a seemingly low-value fountain pen stolen in the course of the robbery turns out to be worth many times what was taken in the heist—and is, of course, uninsured criminal property. Now, the patience of the hotel management is tested as killers convene to get back the pen and kill the trio.
I'm a huge fan of JOHN WICK; I don't think revenge flicks get much better than a pissed-off Keanu cleaning out rooms full of hired killers with the courtesy of a seasoned professional. You would have to be blind not to recognize the tropes at work here in the HOTEL ARTEMIS trailer are the same as the ones for The Continental Hotel in JOHN WICK and JOHN WICK: CHAPTER 2. I can't fault it for that. I really like those concepts. I can't believe this cast and I hope it's an amazing success.
HOTEL ARTEMIS is scheduled for release on July 20th.
– Precious Roy