Hello all, Mad Dashiell here and thank you for joining me. Today we take look at a project that follows events of the iconic astronaut, Neil Armstrong, and Apollo 11's giant leap for mankind. FIRST MAN, hits theaters this October. The film's screenwriters say that audiences shouldn't expect it to follow the usual space movie formula.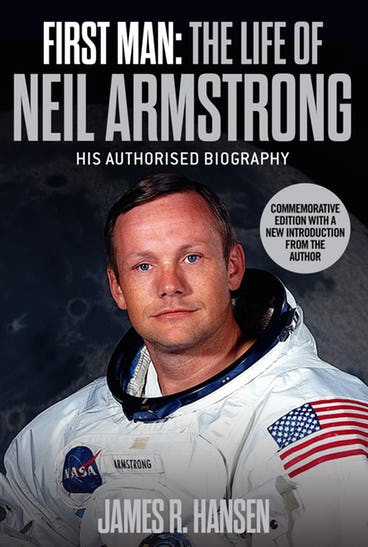 Director Damien Chazelle and Ryan Gosling are working together again on a Neil Armstrong biopic, FIRST MAN. Gosling will be playing Armstrong. The accounts collected are based on James R. Hansen's 2005 biography (First Man: The Life of Neil A. Armstrong) the chronicles events of the legendary astronaut. The events that take place are between 1961 and 1969 that lead led Armstrong to become the first man to walk on the Moon, July 20, 1969. The movie has been in developmental purgatory since 2003, originally believed to be a vehicle Clint Eastwood would helm. Gosling was previously signed up and cast as Armstrong's role in 2015, Chazelle came to the project sometime afterward. Gosling and Chazelle are still fresh from collecting awards for their previous collaboration, LA LA LAND, 2016's romantic comedy musical that swept the awards receiving 14 Oscar nominations, including Best Cinematography, Best Director, Best Original Song, Best Original Score, Best Production Design and also Best Actress for Emma Stone. Principal photography commenced in October 2017.
--This story was first reported at
screenrant.com
--Thanks for joining me, Mad Dashiell signing off.