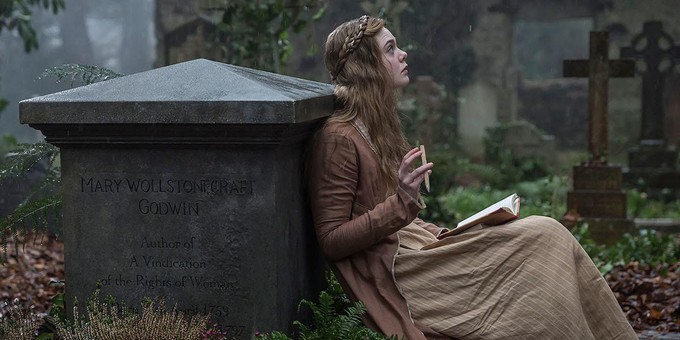 Hello all, Mad Dashiell here and thanks for joining me-- "I have a fire in my soul, and I will no longer allow you or anyone else to contain it."
Mary Shelley is an Irish-American-Luxembourgish romantic drama. The film is directed by one of Saudi Arabia's best-known and most controversial directors, Haifaa al-Mansour (WADJDA) and the first female Saudi filmmaker. Mary Shelley is based on an original screenplay, initially titled A STORM IN THE STARS written by Australian screenwriter Emma Jensen.
The film stars Elle Fanning (THE NEON DEMON), Maisie Williams (GAME OF THRONES), Douglas Booth (PRIDE AND PREJUDICE AND ZOMBIES), Bel Powley (THE DIARY OF A TEENAGE GIRL), and Ben Hardy (XMEN: APOCALYPSE).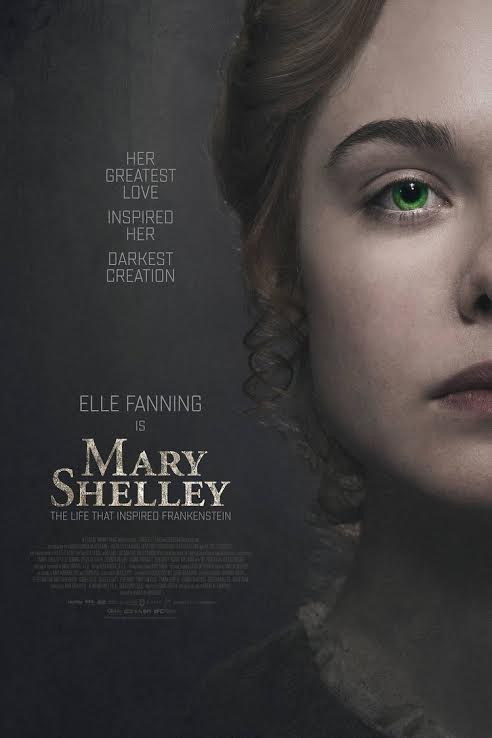 The film follows the English novelist Mary Wollstonecraft Shelley's first love and romantic entanglement with poet Percy Bysshe Shelley, leading up to the events that inspired Mary to try and write a ghost story. Something more than just a mere ghost story was penned, something wonderful happened that fateful stormy night. More than a mere golem, she sewed together the corpses of dead murderers to build her monster. Frankenstein was considered the first work of science fiction an entirely new genre was ALIVE! (As cited by British writer Brian W. Aldiss in his history of science fiction.) Her father was the political philosopher William Godwin, and her mother was the philosopher and feminist Mary Wollstonecraft. These two inspired Mary and as a result, she was far ahead of her time in the political arena and it looks as though the film will explore that as well. The film looks like it has something for fans of all ages.
Let's take a look at the first trailer shall we--
https://www.youtube.com/watch?v=T-WGaZaojFc&feature=youtu.be
--Thanks for joining me, Mad Dashiell signing off.