Hello, citizens of Earth, Uranus, Titan and Deviants, Mad Dashiell here and I need to start today with a WARNING!!! This news is extremely COOL! Heads up fans, Marvel's New 'PHASE 4' MCU Franchise – THE ETERNALS, is happening! This is not a drill! Let's dive in, shall we?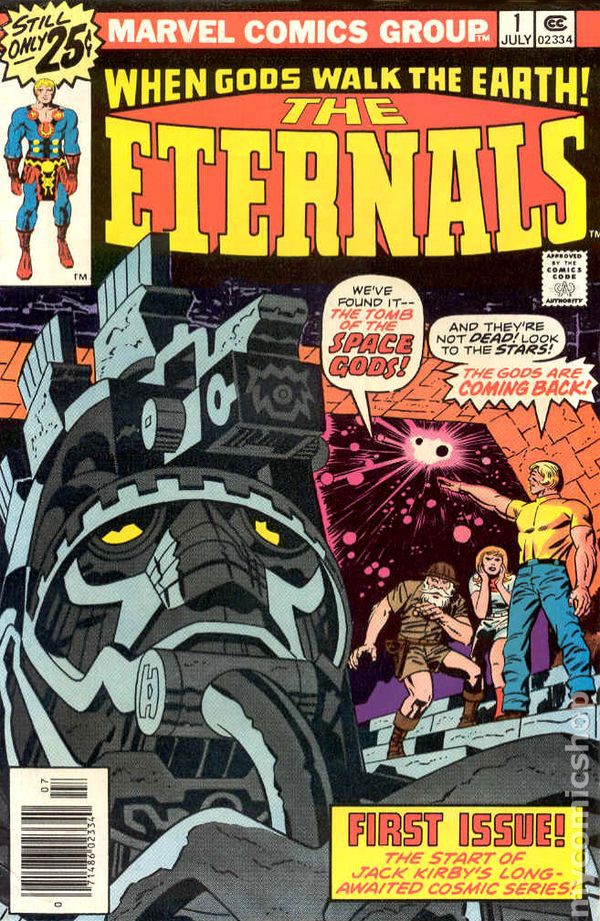 Marvel has been working to solidify their plans that take place after-AVENGERS 4, and they are looking to launch a new franchise. THE ETERNAL's are a cosmic offshoot of the evolutionary process that created sentient life on Earth as we know it. Thanos and his "children" or trophies, depending on how you look at it, are a small branch of the massive Marvel family tree(I guess Thor makes that Yggdrasil). The list goes on and on Builders, Celestials, Elders, and Watchers are just a few more added to the Marvelverse pantheon. The Eternals were created by Jack King Kirby, making their first appearance in The Eternals #1 (July of 76).
Through confirmation from multiple sources led by Jeremy Conrad of
MCUcosmic
claiming that Marvel is launching THE ETERNALS, a new franchise post-Guardians of the Galaxy 3. Wheels are already turning to find Marvel's next super massive team of superheroes. The decision to approach the project came after the success of Taika Waititi's extremely Kirby-esque Thor: Ragnarok and DC's NEW GOD's film, preparations have been happening for a while now and we'll see at least a hint of them in AVENGERS: INFINITY WAR this month. Rumors state the film is in Phase 4, scheduled for 2021 or 2022 right now. There is also a glimmer of hope that some of the Eternals could make their way into the Guardians of the Galaxy 3 before spiraling out into their own franchise. As GUARDIANS 3 is the final outing for this rag-tag team, introducing a few new cosmic characters(Like they did in the end credits of GUARDIANS 2) prior would make sense.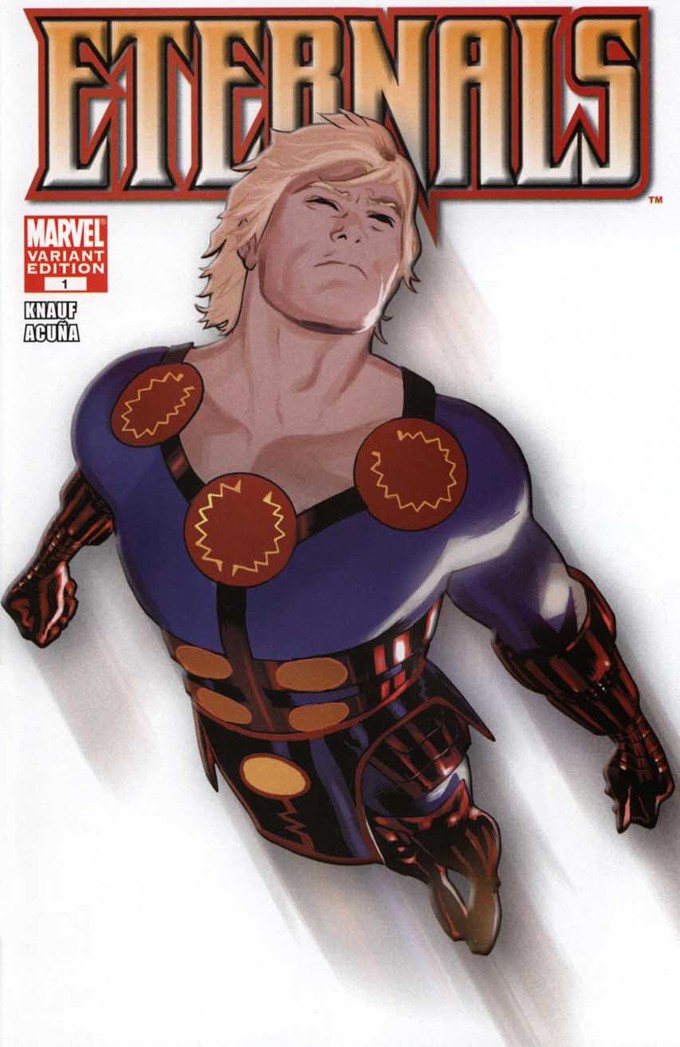 Awhile back no one had hardly heard of GUARDIANS OF THE GALAXY and back in 2014 when Marvel decided to bring a different team to the big screen. At the start of all of this, people called IRON MAN a d-list character. Those films ended up being responsible for where we are right now. They are hoping lightning will strike thrice with another lesser-known team of cosmic superheroes. With Marvel TV's lackluster THE INHUMANS,(Pains me to say it, I wanted it to be good) not really taking any spotlight, The Eternals could be just the cosmic replacement they needed. Next step is for Marvel to regain access to the Fox characters, Silver Surfer, Galactus, and Annihilus so they can slide right into their roles for an ETERNALS film once Marvel has them back again. There have also been reports on how James Gunn is helping Marvel Studios decide the directions the cosmic properties will be taking. The groundwork for The Eternals is being put down right now. Exciting news to say the least. Thanks for joining me everyone,
Mad Dashiell signing off.