Hola Dannie aqui,
I don't know about your family and household, but in mine, we're desperately concerned that the powers that be may blow up the whole world before AVENGERS: INFINITY WAR gets here. That would suuuuuuuck! Let's stay positive. Positive. Family, today Marvel released AVENGERS: INFINITY WAR "FAMILY" FEATURETTE. I love seeing this group pal around and be all buddy buddy buddy. It warms my heart all up and makes me feel giddy.
Then I got a press release today from FANDANGO that said:
In fact, at the same point in the Fandango sales cycle, "Infinity War" is outselling the last seven Marvel Cinematic Universe titles combined, including:

· "Black Panther"

· "Thor: Ragnarok"

· "Spider-Man: Homecoming"

· "Guardians of the Galaxy Vol. 2"

· "Doctor Strange"

· "Captain America: Civil War"

· "Ant-Man"
COMBINED. That is kaa-razee! Now - here's the most recent spots and the IMAX poster for you motorscooters!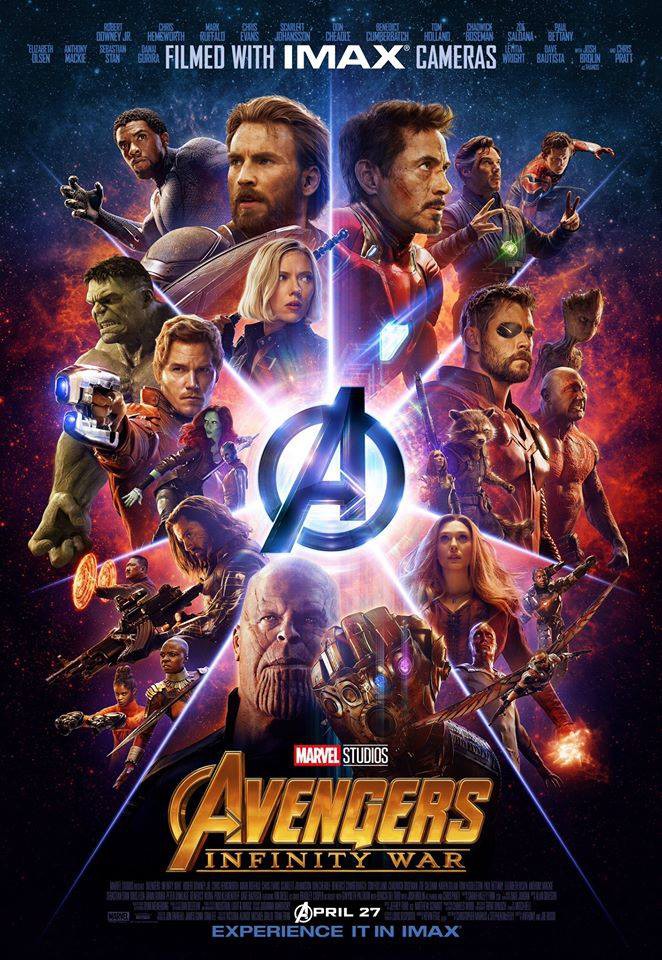 Hope you got a kick out of those. The Russo Brothers have dropped hints that SECRET WARS is coming soon. So see, the world must keep spinning.
Stay Strong, Live Good, Love Movies!
Dannie aka Pekosa Peligrosa