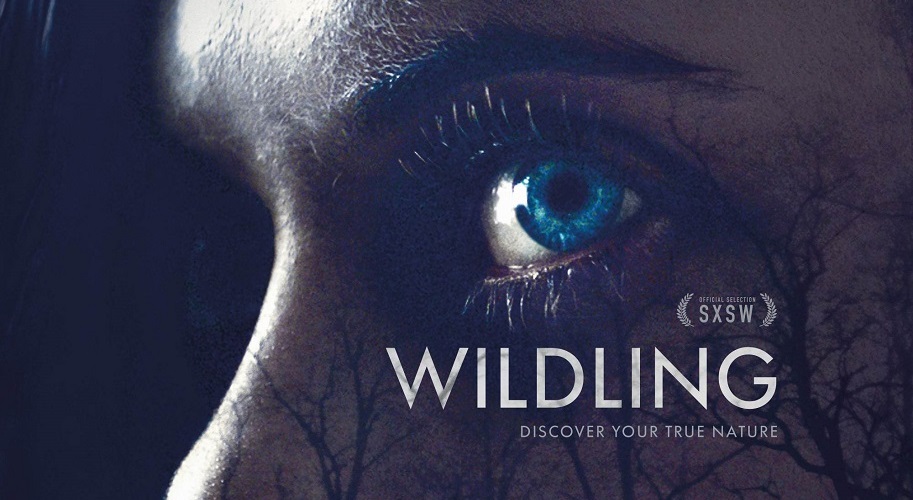 Hey folks, got an exclusive clip from WILDLING, due out this week. The film stars Bel Powley (THE DIARY OF A TEENAGE GIRL), Liv Tyler ("Gunpowder"), Brad Dourif (the CHILD'S PLAY films), Collin Kelly-Sordelet ("The Path") and James Le Gros ("Justified"), and was written by Fritz Böhm and Florian Eder, and directed by Fritz Böhm.
Tyler plays the local Sheriff, who is trying to make Anna, her guest, feel comfortable in a strange home. Anna's just come out of the hospital after being found locked away in a cabin with the man she knew to be her Daddy (Dourif) in critical care for a self-inflicted gunshot. She'd lived her entire life as a prisoner in a small room, and has only seen the outside woods in stolen moments. The open forest both terrifies her and thrills her, but as she prepares to settle down for a night's sleep in Cooper's strange house with Cooper's teenage brother down the hall, she is uncomfortable with the open window and the lifetime of warnings Daddy gave her about the monstrous Wildling coming to claim her.
The clip looks like it's playing with hesitancy, but I don't believe it is; by this point, the audience is pretty sure they already know what Anna (Powley) doesn't, so this is just dealing with the lies Anna's been told, and what it means for her to hear the truth for the first time from a female authority figure.
WILDLING had its premiere at SXSW and is available in theaters and on VOD and Digital HD Friday, April 13th