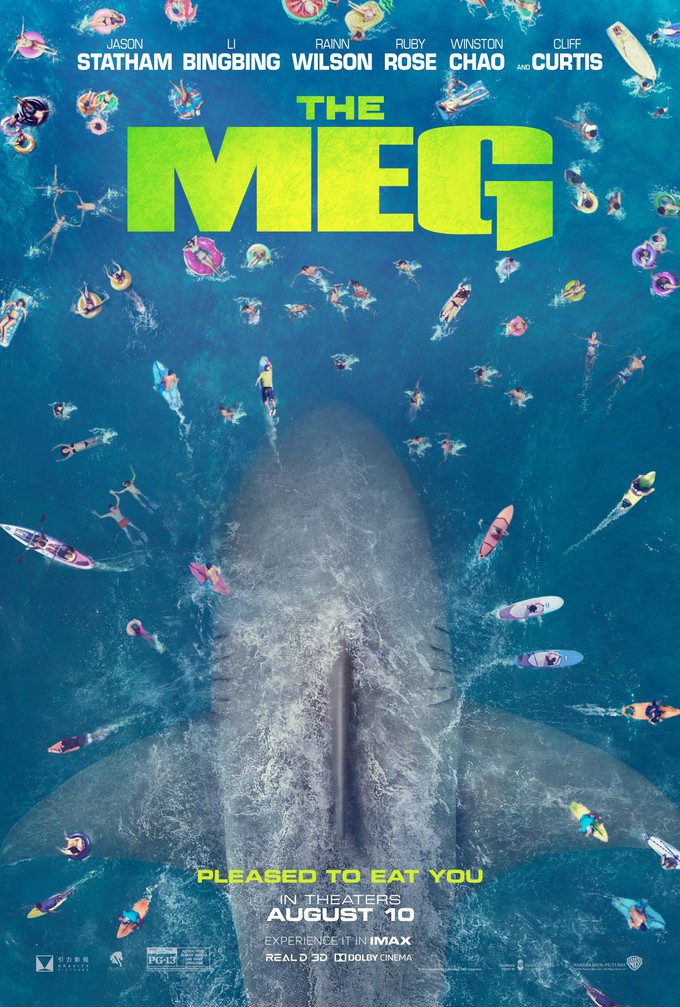 Hey folks, here's the trailer for giant-shark movie THE MEG, directed by Jon Turteltaub (NATIONAL TREASURE)!
This thing has a very interesting cast... Jason Statham playing old school Jason Statham here, but some of the humor around him almost suggests there's a tongue firmly planted in cheek; considering how that played in SPY, I'm totally on board with it.
Li Bingbing, Ruby Rose, Winston Chao, Masi Oka and Page Kennedy all look convincing as the 'small band of researchers trying to prevent disaster' group, and Rainn Wilson provides the plucky comic relief. I'm most pleased to see Li Bingbing in this cast; 7 GUARDIANS OF THE TOMB was painfully awful despite her best efforts, and she's due a win.
-- Precious Roy