Marvel's Black Bolt, Anson Mount, has been cast as Spock's old boss Capt. Christopher Pike in CBS All Access' awful "Star Trek Discovery" streaming series.
Mount is at least the fourth actor to play Pike, who commanded the U.S.S. Enterprise before James T. Kirk. Sean Kenney introduced Pike to TV audiences in the 1966 "Star Trek" episode "The Menagerie." A younger, far less damaged Pike was played in the same episode by Jeffery Hunter. Bruce Greenwood played Pike more than four decades later in both Star Trek movies directed by J.J. Abrams. An unknown person performed Pike's voice in the first-season finale of "Discovery"
"Discovery" also elected not to utilize Ben Cross and Winona Ryder, who played Spock's parents in 2009's "Star Trek" movie, utilizing instead James Frain and Mia Kirschner in those roles.
No word yet on who, if anyone, will play Pike's science officer Mr. Spock on "Discovery."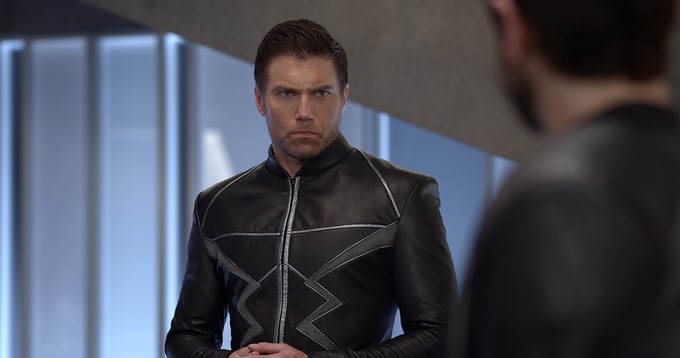 Before he played the silent Black Bolt in last year's "Inhumans" series on ABC, Mount had recurring roles in "Third Watch," "The Mountain," "Line of Fire" and "Conviction."
Mount also co-starred opposite Star Trek icon Colm Meaney for five seasons on AMC's "Hell on Wheels."

ON SALE NOW!! Blu "Last Jedi," $22.96 Blu-ray / $27.96 4K!!