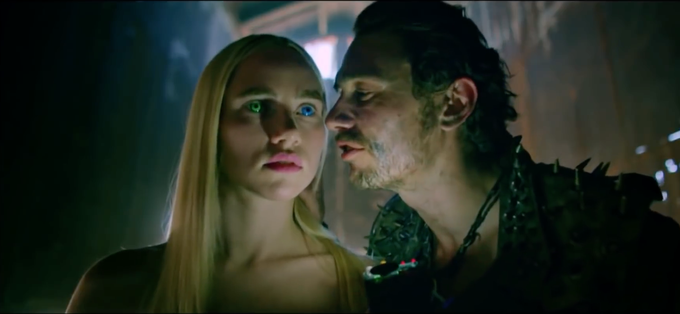 Hello all, Mad Dashiell here and thanks for joining me. So we had about only five minutes of James Franco in ALIEN: COVENANT. If any of you Franco fans were left hungry for some more Sci-Fi Franco, then the wait is over. James Franco has a wild Sci-Fi action flick called FUTURE WORLD on the horizon. It centers around a young boy searching around a futuristic wasteland to find a rumored cure for his dying mother, oh yeah and there's an android femme-fatale that is one of the last surviving synthetics of a new dark age.








In the first few seconds I'm thinking, here we go a post-apocalyptic follow up to HBO"S WEST WORLD. but it looks like he put Mad Max, Resident Evil, and a dystopian version of West World in a blender. The end result looks like a wild west sci-fi frappé from hell. Its loaded down with some talented actors as well. Starring James Franco of course. Also Suki Waterhouse (THE BAD BATCH), Lucy Liu (Kill Bill), Milla Jovovich (Resident Evil and I might as well mention I sold by her being in it alone.) That said, thanks for joining me, until next time,
Mad Dashiell signing off.