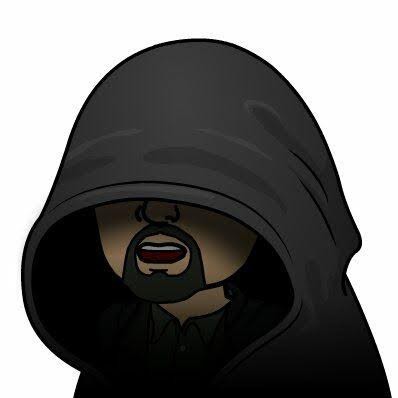 BrotherRaven here with my first article for Ain't It Cool and after thinking about what I would like to present here, the idea of interviewing someone I so respect and enjoy following her career popped into my head. That person is the very amazing Miss Blake Northcott (http://www.blakenorthcott.com/) and just a briefly let me tell you a little about her, and she will tell us more. She is an author of four novels, more on the way and we will dive into that soon. She is a movie fan, she currently also writes for Aspen Comics, on such titles as Fathom, and she is perhaps every geek's dream friend, to which I can include myself. She has a huge following on her Facebook page, her Twitter feed and Instagram, where we get some awesome doses of all things Pop Culture.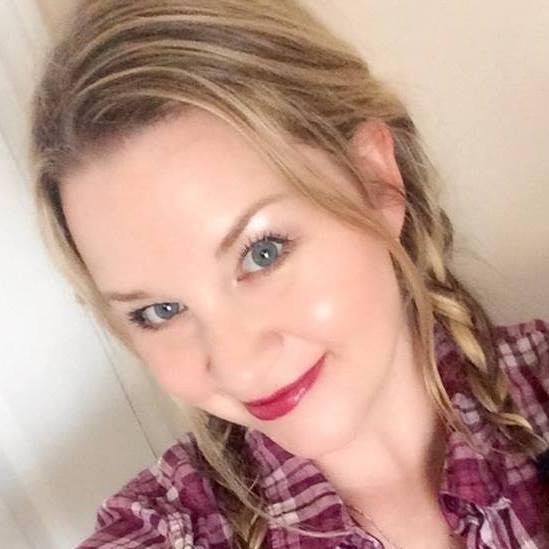 For me my LOVE of all things fantasy and sci-fi was sparked when I saw Sleeping Beauty for the first time and Maleficent transformed into the Dragon, I was so hooked, Blake, what would you say was the first major influence on who you are and what you are so passionate about?
Miss Blake Northcott-- "Oh, it was Ghostbusters for sure. Not the Kirsten Wiig and Melissa McCarthy Ghostbusters—the less said about that, the better—I'm of course talking about the 80s classic. I loved Bill Murray and Slimer as a kid, but as an adult, I'm still fascinated that it's both a comedy and a meticulously constructed sci-fi film at the same time, with subtle but fantastic world-building.
From there it was a straight shot into the world of comics, sci-fi, and fantasy. I couldn't get enough."
…………………………………….
I remember the first comic I ever read was that of Conan the Barbarian, but it was when I discovered the X-Men and Spider-Man that a whole big world opened, what was the first comic you ever read and when did you know you wanted to work in that field?
Northcott-- "I've always been a fan of X-Men, Daredevil, Iron Man, and the X titles throughout the 90s, including Excalibur—but then I took a break from comics for a while. Years later I returned, and my local comic store clerk said, "There's this new comic called 'Kick-Ass' – you have to read it!"
It broke through a lot of the 'sameness' that had driven me away from the medium in the first place and opened up a whole new world of possibilities. The way it effortlessly deconstructed the genre made me realize that comics could go in so many crazy directions, and it gave me the inspiration to start writing some comics of my own.
When I was reading Kick-Ass, little did I know that years later I'd be working for Millarworld, with Mark as my boss. It's been a crazy ride!"
……………………………………
You are about to embark on a new title for Aspen Comics, the title Executive Assistant Iris, can you tell us a little of how this came to be, maybe a little backstory on the Character and where she may go under your pen?
Northcott-- "Sure. Iris was an assassin trained from birth, only to be sold into a form of indentured servitude to a wealthy gangster. By the time the first series had ended, she'd broken free of his control. The new series—the 15 year anniversary of IRIS—picks things up from there.
She's a little older, a little wiser, but still in the prime of her life. I'm starting from the jumping-off point that she's tired of being an assassin, and wants to be more of a private security agent, saving lives instead of taking them—but unwittingly gets dragged back into the fray.
She's also aware of her mortality. With the ASPENVERSE evolving and new supernatural threats arising, she's questioning if a human—one who might be approaching the tail-end of her prime—still has what it takes to deal with the new world of gods and monsters springing up around her."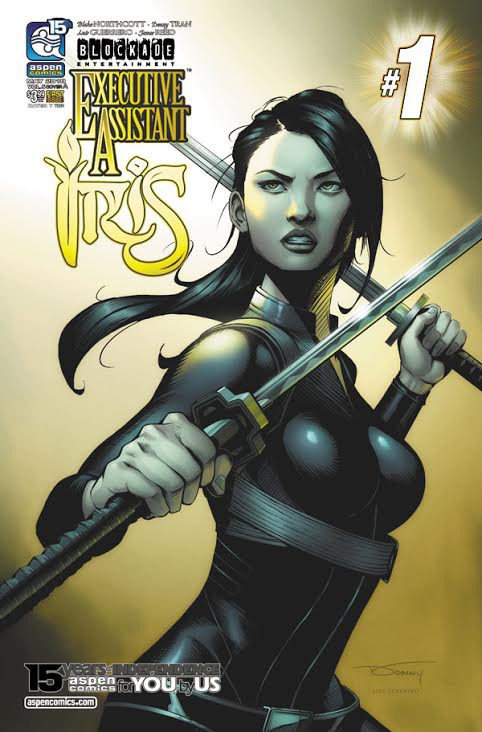 .......................................
Now, this is HOT OF THE PRESSES, you will be working on No World with Scott Lobdell, can you tell us a little about this and when we might expect to see this from you two?
Northcott-- "NO WORLD is a daring new team book that just completed its first run, and we're about to start the second series. I can't say much about this because the creative is just getting off the ground, but it's going to be unlike anything you've seen before.
As a lifelong fan of the X-MEN and all their spin-offs, as well as Scott's work with the X books, you can expect something wild and outside the box. Fans of classic team books will want to check this out!"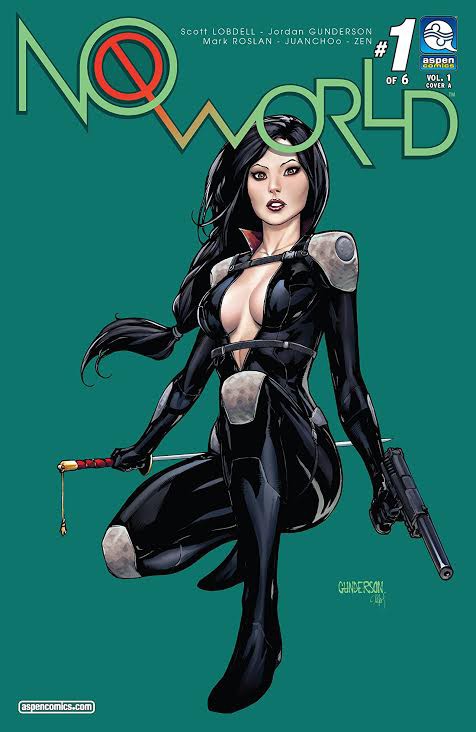 ………………………………………….
You are a very strong force in what is becoming a wonderful change in the comic industry of more female voices in creation roles as well as character titles. Do you see yourself as such and did you ever face opposition because you were female in what was once a male-dominated industry?
Northcott-- "Breaking in with MILLARWORLD and now at ASPEN COMICS, I've been treated with nothing but respect, and the guys and girls I've had the privilege to work with have been so warm and inviting. It's been a dream come true.
What's been even better are the fans. I love meeting the readers online, and it's even more fun at signings and conventions when I get to see them in person.
I think the bulk of the opposition that we hear about isn't exclusively female-related—though I'm sure there's some of that. I can only speak from my own experience, but I think most comes from people who consider themselves activists when it comes to American politics. They stake out a position and express them with profanity-laced Tweets—and then are surprised when they face a backlash. If you put that much anger out on social media you have to expect some of it to come back on you!
I'm a Canadian, and I don't have a place in US politics. So I usually Tweet memes, movie news, comic book musings, and pictures of my dog. I get into debates occasionally, but it very rarely escalates into a block-worthy offense.
When you're friendly, the vast majority of people are cool in return."
……………………………………
You have written many amazing novels with the Vs. Reality world (Vs Reality, Relapse, and Legacy) and the Arena Mode books (Arena Mode, Assault on Attrition, Final Empire, and Manticore Ascension) and there will be new additional stories in this Universe starting with Brynja. Can you tell us more about Brynja and any other news regarding the other novels and what else is in store as in the future?
Northcott-- "Thank you! Brynja was the breakout character from my ARENA MODE series, so she started getting some solo adventures in the form of novellas. She's incorporeal, and travels through time and space, reappearing in different timelines.
After a few other one-shot novellas I'm focusing on a whole new universe I've been developing for the last three years—I can't give away any details at the moment as far as specific storylines go, but it's magical realism, where a small dimensional tear starts allowing magic to spill in from an alternate world into ours, and all the wrong people start taking advantage of it.
I'm still ruminating if self-publishing is the way to go again, or if I'm going to go with a traditional publisher. I love the creative freedom of self-publishing, but we'll see how negotiations shake out over the coming months."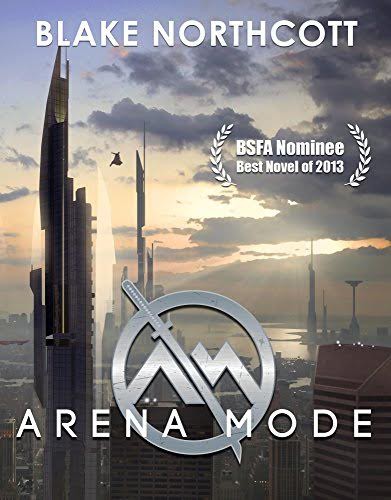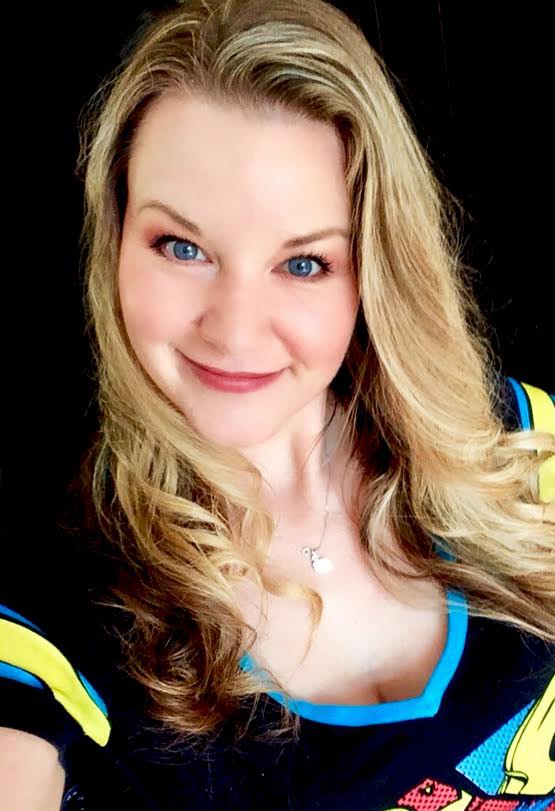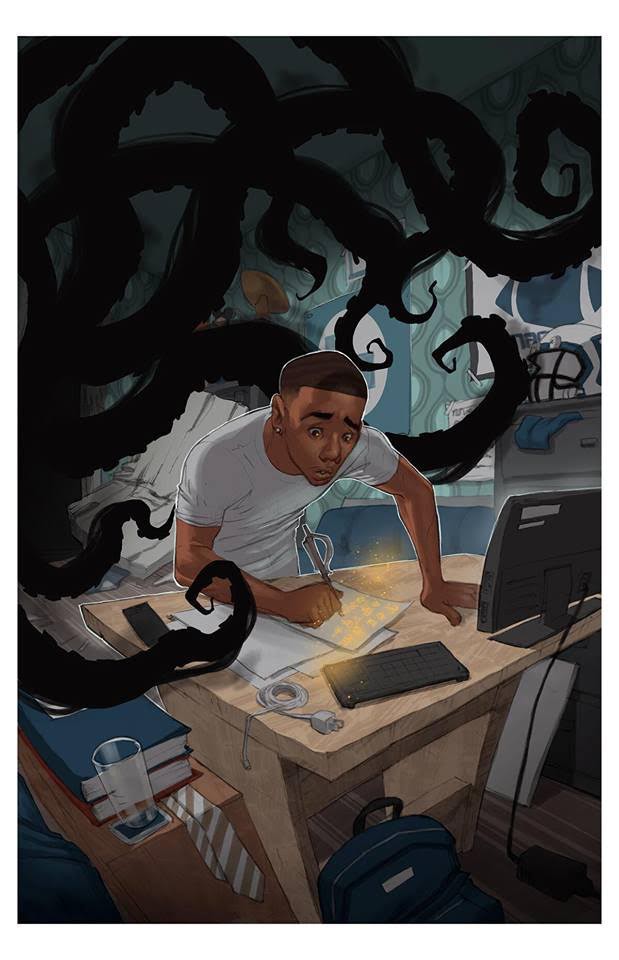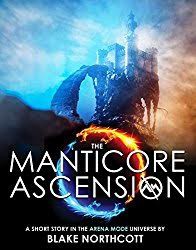 ……………………………………………………..
You can often be seen at Comic Conventions, and I'm sure there are some horror stories due to things just going right or a fan entering into a creepy space, but can you share with us any real funny or amazing things that have happened to you at the Cons?
Northcott-- "I'm all about hugs so I don't really have a problem with personal space. The fans are a blast to hang out with and share stories with—I have no complaints.
When I first started going to cons, the craziest part was meeting people that I absolutely idolized, and still do, like J. Scott Campbell, Adam Hughes, Dave Johnson, Scott Snyder, Jim Lee … and they're not only some of the nicest people I've ever met, but they've treated me like a peer from the moment I broke into the industry. It's been incredible.
Probably the funniest con-related story I can safely tell was me attending the Kick-Ass 2 block party at San Diego Comic-Con 2012, which was co-sponsored by Playboy. I made it to the celebrity VIP area, drank way too much free booze, and then drunkenly asked Nathan Fillion to take a selfie with me. I had to wade through a gaggle of swooning Playboy bunnies just to get a minute with him. Totally worth it, though—no one was gonna stop me from snuggling with Captain Malcolm Reynolds.
Sometimes I have to pinch myself. My life doesn't seem real!"
Where will you be showing up in the coming year?
Northcott-- "Next up is MegaCon in Orlando. You can catch me at the ASPEN COMICS booth all weekend long, starting on May 24.
My next confirmed date is Fan Expo Toronto at the tail end of the summer, but I'm sure I'll have a couple more dates in between. I hope to see you soon!"
I would love to thank you, Blake, for this interview, you are an awesome lady and someday I would love one of those hugs and talk more in person. I hope that you, the reader and fans of Ain't It Cool and Blake enjoyed this and I will be back soon with more interesting articles and interviews from all things Cool….BrotherRaven