Hey Everyone Freddy Beans here;
I have a trailer for you of David Robert Mitchell's next movie "Under the Silver Lake."
There's so much miscellany in that trailer I'm coming up short comprehending it all.
If you have seen "IT FOLLOWS" then you know David Robert Mitchell knows how to film suspense. That one also centered on a mystery of sorts, the mystery of why is 'IT' following. A movie I highly recommend if it missed your peepers!
"Under the Silver Lake" stars Sam (Andrew Garfield) who becomes engulfed by a billionaire mogul's murder and the kidnapping of his next door neighbor Sarah. (Riley Keough)
Topher Grace also stars as the slacker friend of Sam's who helps investigate Sarah's disappearance.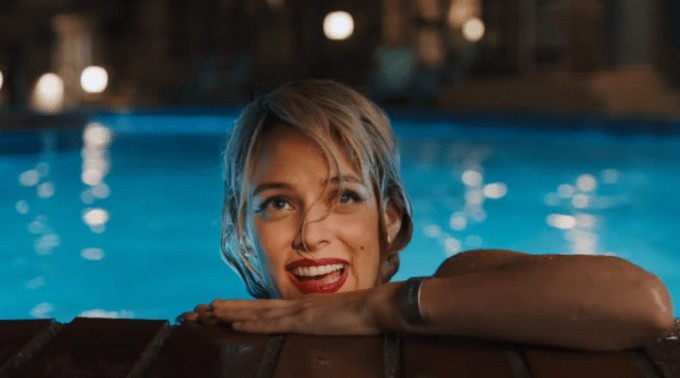 This one doesn't look like it dips into the horror realm too deep if at all. Instead it feels like a hyperkinetic first person view of a guy being thrust into a larger world than maybe he's prepared for. Yet one he rises to the challenge to meet.
I really like all the actors here.
I'm a fan of Andrew Garfield, he just has a simple everyman persona about him, which plays perfectly to the parts he is choosing.
Riley Keough stood out for me in "It Comes at Night" a really good slow burn horror film.
But also one I can't fully recommend as the ending while satisfying to me, really turned off a whole slew of horror fans I know.
Can't win them all eh?

What do you all think?

Freddy Beans
Find me on Facebook @ https://www.facebook.com/FreddyBeansWrites/
Instagram "@freddybeans_aicn"
Contact me Freddybeans@gmail.com