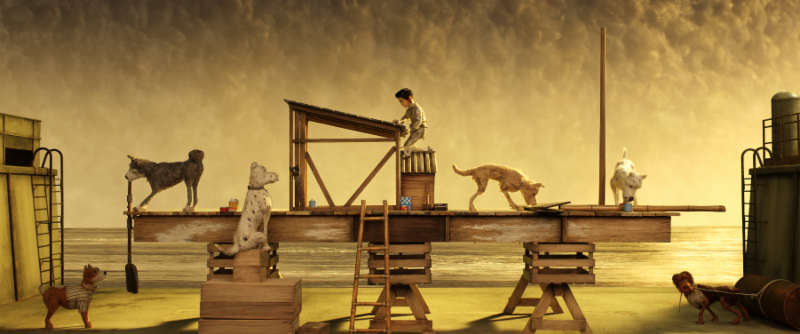 I'm very excited to share this ISLE OF DOGS featurette with a look behind the scenes with you guys! Check it out!
What is accomplished with stop motion animation these days is just astounding. I still think back fondly on the amazing monster animation LAIKA did on KUBO AND THE TWO STRINGS, which you can see at the end of the credits. (If you can make it there without crying.)
I really can't wait for this one, the animation is beautiful, the story feels very original, and Wes Anderson seems to keep on turning out one great movie after another. Anderson's work has such a charm to it, often if someone is familiar with him, all you have to do is say his name and people will automatically be up for seeing whatever it is. How many directors do you trust like that?
Have you guys seen the cast? It's amazing! Bryan Cranston, Koyu Rankin, Edward Norton, Bob Balaban, Bill Murray, Jeff Goldblum, Kunicki Nomura, Akira Takayama, Greta Gerwig, Frances McDormand, Akira Ito, Scarlett Johansson, Harvey Keitel, F. Murray Abraham, Yoko Ono, Tilda Swinton, Ken Watanabe, Mari Katsuki, Fisher Stevens, Nijiro Murakami, Liev Schreiber, Courtney B. Vance!
ISLE OF DOGS comes to theaters on March 23rd! Or if you're a lucky person at SXSW, you may have already seen it!
I almost missed this one, but here are some animated cast interviews as well.
~Big Eyes