Hey folks, there's a new mini-featurette up for PACIFIC RIM: UPRISING, that features some unseen footage and a few new jaeger weapons in the mix, too.
Opening with John Boyega running for his life and closing with a kaiju crushing the head/pilot deck of a jaeger, this less-than-two-minute short includes comments from Boyega and Eastwood, as well as Steven DeKnight.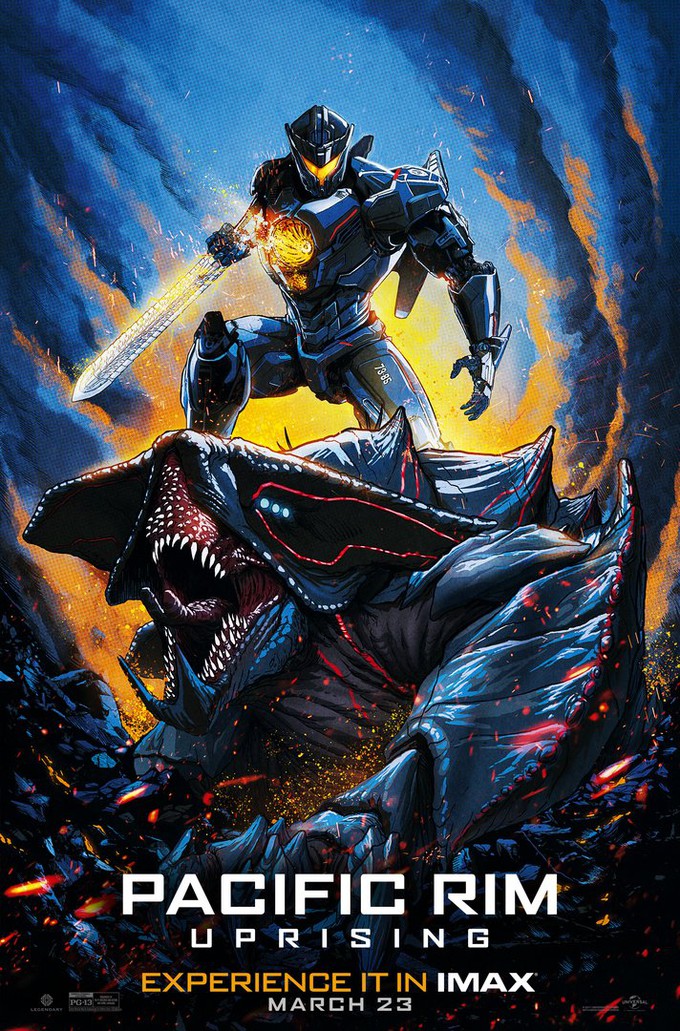 If you're still on the fence about seeing PACIFIC RIM: UPRISING and don't mind some events being spoiled, here's five clips from the film.
— Precious Roy