Morning, geeks.
I can't believe it's been ten years since I first saw PONYO in theaters! This was the movie I went into expecting a SPIRITED AWAY, or PRINCESS MONONOKE, that was a mistake. I was a bit disappointed at first, but if you appreciate PONYO for what it is supposed to be, it's a great children's fantasy with child-like logic in a retelling of THE LITTLE MERMAID that your kids are sure to love.
Here's the full press release so you can find out when and where to see PONYO!
GKIDS and Fathom Events Kick Off STUDIO GHIBLI FEST
with the 10th Anniversary of
Hayao Miyazaki's Academy Award®-Winning "Ponyo" in
Select U.S. Cinemas March 25, 26 and 28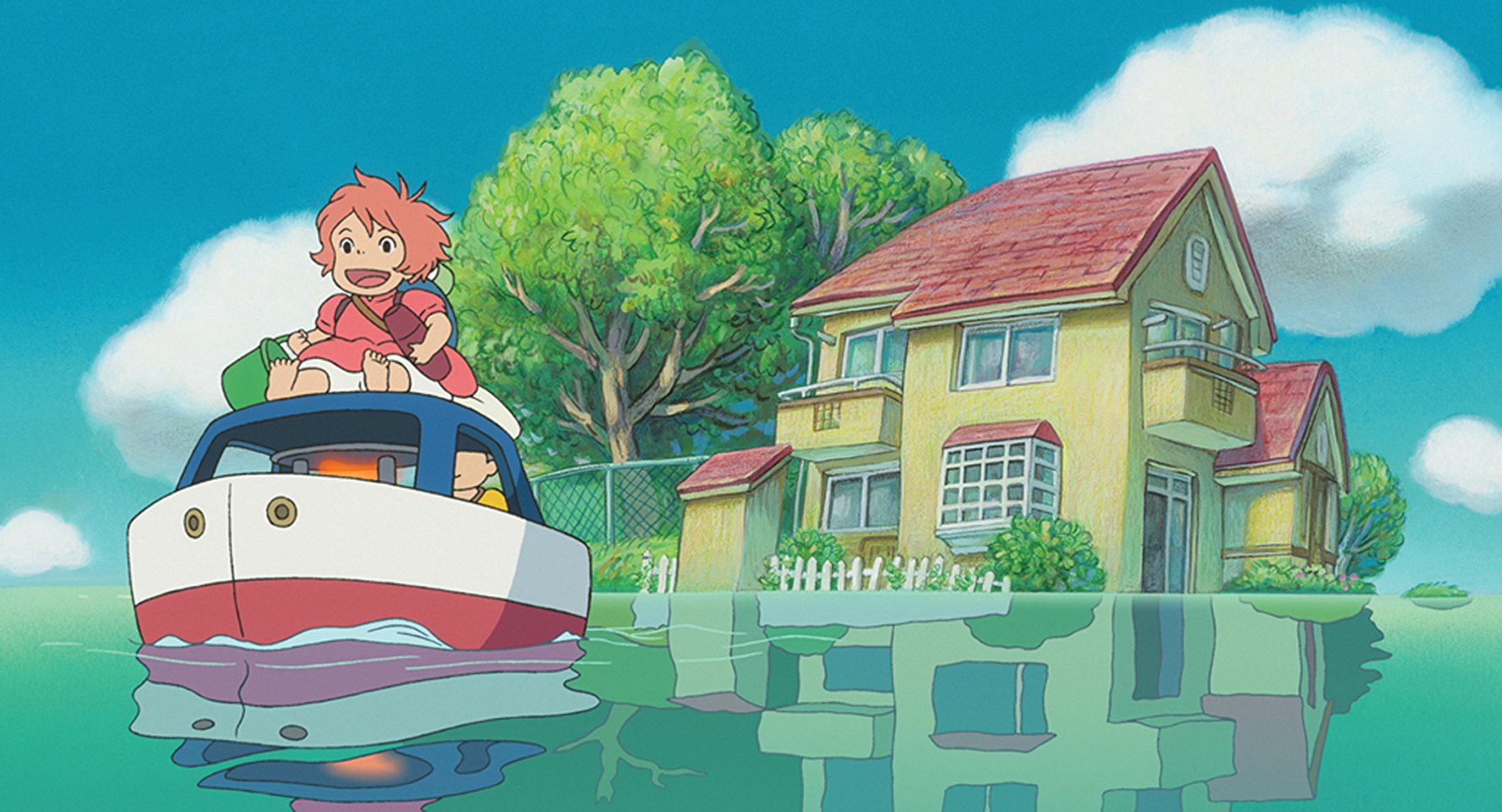 WHAT: STUDIO GHIBLI FEST, a nine film monthly series of anime classics, continues in March with the Academy Award-winning masterpiece "

Ponyo

" from the legendary Studio Ghibli and director Hayao Miyazaki. This special event will play in movie theaters nationwide for three days only on March 25, 26 and 28.



From the legendary Studio Ghibli, creators of Spirited Away and My Neighbor Totoro, and Academy Award®-winning director Hayao Miyazaki, comes a heartwarming family adventure. When Sosuke, a young boy who lives on a clifftop overlooking the sea, rescues a stranded goldfish named Ponyo, he discovers more than he bargained for. Ponyo is a curious, energetic young creature who yearns to be human, but even as she causes chaos around the house, her father, a powerful sorcerer, schemes to return Ponyo to the sea. Miyazaki's breathtaking, imaginative world is brought to life with an all-star cast, featuring the voices of Cate Blanchett, Matt Damon, Lily Tomlin, Liam Neeson, and more.



WHO: Fathom Events and GKIDS

WHEN: Sunday, March 25 at 12:55 p.m. local time (English- dubbed).
Monday, March 26 at 7:00 p.m. local time (English-language subtitled).
Wednesday, March 28 at 7:00 p.m. local time (English-dubbed).

WHERE: Tickets for "Ponyo" can be purchased online by visiting

www.

FathomEvents.com

or at participating theater box offices. Moviegoers throughout the U.S. will be able to enjoy these events in nearly 600 select movie theaters. For a complete list of theater locations visit the Fathom Events website (theaters and participants are subject to change).
~ Big Eyes