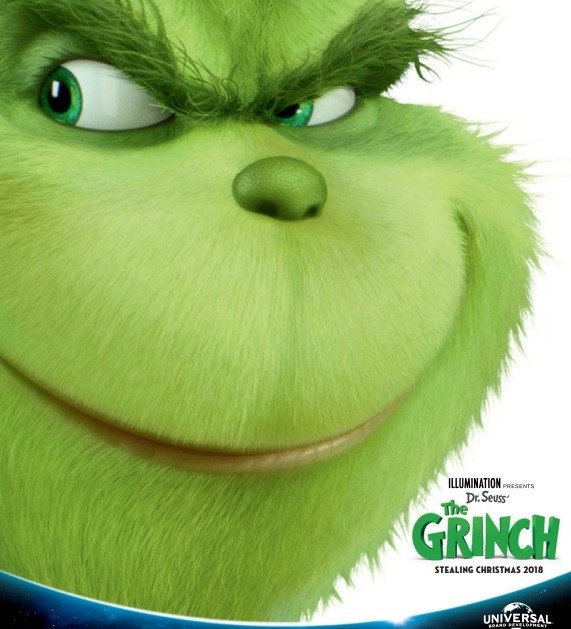 Heya geeks,
I was out all weekend, and I have so much I want to talk about with you. We'll start off with this trailer for the upcoming THE GRINCH film, coming out "Holiday" 2018. This is definitely one of those things where when more footage of it is released, we ask ourselves if this was really necessary. Well, if there's kids and money involved, of course.
Well, that was interesting/painful. It's probably best to not question or think about The Grinch putting his "pants skin" on. I made some speculation on the Winter Olympics spot teaser that came out in early February.
"There are four writers on this project, and I feel the most promising one is Raymond S. Persei, who is known for WRECK-IT-RALPH, and ZOOTOPIA. Persei also wrote a very interesting looking four minute animated short called GHOST OF STEPHEN FOSTER which I will definitely be checking out later. Other writers on board are Michael LeSieur (YOU, ME AND DUPREE, KEEPING UP WITH THE JONESES), Cinco Paul (THE LORAX, DESPICABLE ME), and Ken Daurio (HORTON HEARS A WHO, THE LORAX)."
After viewing this trailer, I have far less faith in this movie than what little I had before. Maybe another will change my mind.
~Big Eyes