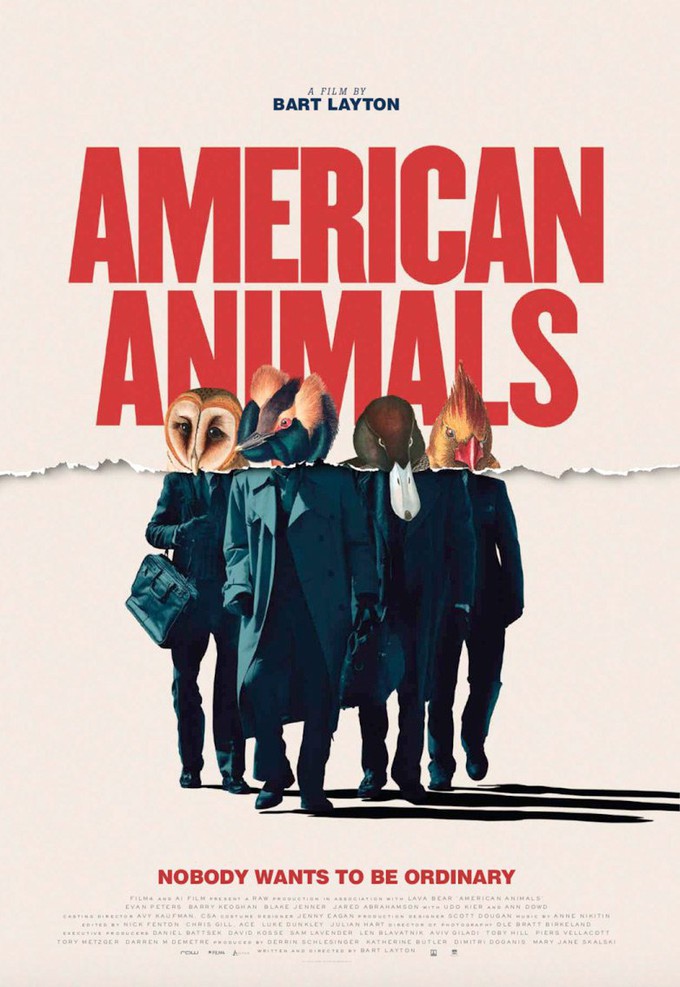 Hola Dannie aqui,
Well, having a blast so far! My second film of the fest was last night's premiere screening of director Bart Gayton's hysterical and enthralling film, "AMERICAN ANIMALS."
The film is based on an incredible true story, following a group of intelligent, but also naive young college students, whom long to live an extraordinary existence. The film centers around one main class driven duo, the Marxist adventurous Warren Lipka (played by Evan Peters "Kick Ass" & "X-Men: Days of Future Past") and Spencer Koeghan (played by Barry Keoghan - "Ready Player One" & "Dunkirk" & "The Killing of a Sacred Deer"). Spencer is a talented but bored artist whose friendship with Warren brings the much appreciated adrenaline rush that makes him feel mostly alive, Spencer longs for character, attending Art School and learning of the Masters trials & tribulations. Monet went blind, Van Gogh killed himself, Rembrandt was black listed - all these greats had truly interesting lives - and Spencer was just a talented unchallenged Kentucky boy.
Equally discontent is Warren, attending college on an athletic scholarship, he has trained for life to achieve, only to realize he was living his father's dream and not his own.
On one of Spencer's seemingly normal days he visits the University's RARE BOOKS DEPARTMENT, and immediately notices the minimal security guarding millions of dollars worth of some of the rarest books on Earth including the "Audibon's Birds of America" that specifically seduced his imagination. Through a mention in casual conversation with Warren - a plan jokingly & what if and how would we do this & get away with it - a plan begins to form. Soon they realize they need more guys for the heist to work, they recruit an old friend studying to join the FBI & a rich Jock from High School. What could go wrong?
This film was highly entertaining. The performances by actor inter-cut with documentary interviews with the real people the film was based upon was handled with precise timing and finesse. I must have the soundtrack to this film too! It is intoxicating musically & visually, truly engulfing you into this ridiculous and genius heist film.
If you're an artist, this is a must have for your collection! After the film they passed out window card sized posters featuring art by Spencer Keoghan, who ended up an Artist that ironically specializes in portraits of birds, very cool poster.
Stay strong, Live Good, Love Movies!
Dannie/Pekosa Peligrosa