Hola Dannie aqui,
My first film was "A Quiet Place" and boy howdy, it was an intimate portrait of a family surviving while being hunted by some surreal, blind, and intensely scary creatures. The film is very quiet and reminded me oddly of some of Beat Takeshi Kitano films specifically "Dolls" and the old horror classic "Cat People."
It was directed by John Krasinski, who also stars as the patriach of the family made up of Emily Blunt as the mother & their three children. John & Emily are only Mother & Father, no names. So much of the film is utterly without dialogue.
"A Quiet Place" is definitely a film to see with someone you love and can grab in fear! The silence, and score of the film are expertly handled to keep you on the edge of your seat biting your nails and praying for safety. This film was 100% bad fuckin' ass! All of the cast were absolutely bringing their A-game. This was an intelligently made film, every second of the family's trials and tribulations felt truly authentic and the fact that they did not try to flesh out the origin of the creatures I admire, the film did not need that.
I will definitely be seeing this one with loved ones when it comes out, the audiences reactions were as if orchestrated on cue, many many nervous noises, everyone involved with this film should be beaming with pride. I can not recommend this film enough!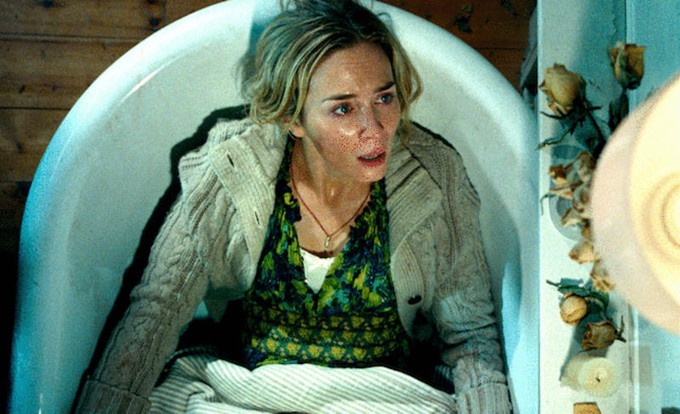 Next up I am seeing "American Animals" so far sxsw has made me a very happy movie goer, I am headed to my next line, and look forward to chatting with those in line, besides the movies the company at this fest is half the adventure! Talk to y'all soon!
Stay strong, Live Good, Love Movies!
Dannie/Pekosa Peligrosa