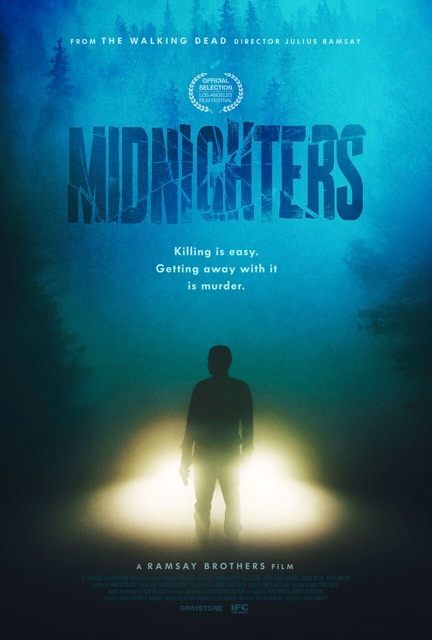 It's so fun discovering smaller films that aren't part of the mainstream movie machine. Many times the reason an indie film doesn't get the raving reception of its bigger budget studio-backed counterparts is simply because it lacks the chops to be a true big screen contender. Other times, however, lesser known gems that deserve more attention never see a wide audience due to film world and studio politics, so it is always my pleasure to scream it from the rooftops when one of these diamonds in the rough makes it my way. Such is the case with Julius Ramsay's new thriller MIDNIGHTERS.


Written by Ramsay's brother Alston (apparently a former speech writer and strategic advisor to the likes of General David Petraeus and Secretary of Defense Robert Gates), the dark tale commences with a young couple at a New Year's Eve celebration. Though the party appears to be pretty fun, Jeff isn't interested in hanging out with Lindsey's bank coworkers anymore than required, so the pair head home right after the stroke of midnight. While traversing the backroads that lead to the the old home they are renovating, it becomes apparent that the college sweethearts' relationship is strained due to Jeff's unemployment, the mounting pressure of living in a construction zone, and Lindsey's troublemaking little sister recently moving in after a bad break up. When Jeff takes his attention off the dark and winding country road to make some ill timed sexual overtures to Lindsey, a man appears out of no where in the middle of the road and their car hits the stranger before either has any time to react. The couple immediately come to the aid of their victim, but with spotty cell reception in the rural area they decide to drive him to a hospital themselves. When the struggling stranger loses consciousness and appears to have expired in the back seat of their car, Jeff insists that since they had both been drinking that night they should go home to sober up for a couple hours before heading back to town with their victim to explain to the police what happened sans alcohol on their breath. From here, the story takes an even sharper turn when Lindsey's sister Hannah arrives and discovers the man who is anything but dead as he attacks her. In the tussle, Hannah manages to deal the final death blow to her assailant setting off a series of grisly events that will change Jeff and Lindsey's lives forever.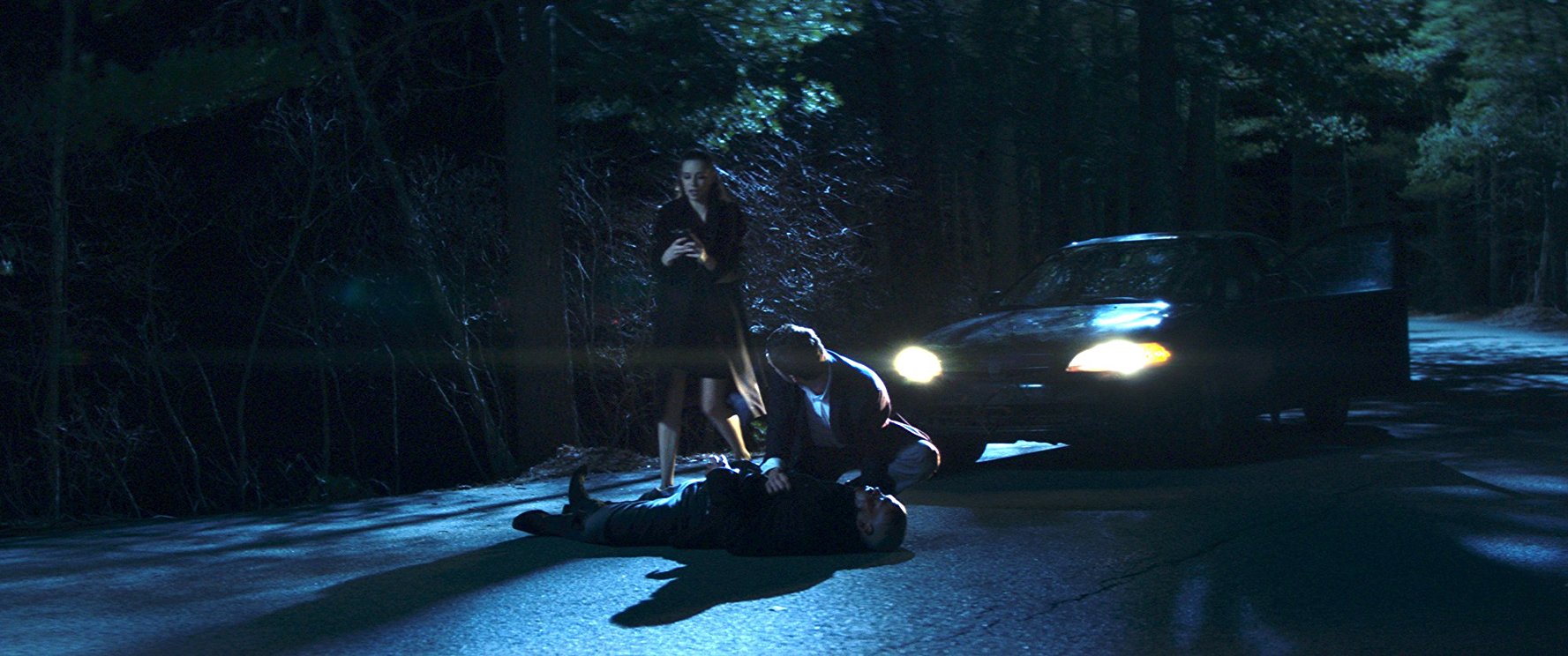 Like many a good thriller, there are moments in MIDNIGHTERS when characters make questionable, even cringeworthy, decisions that a rational audience might find preposterous. "Call the cops! Call the cops!" I found myself wanting to holler at the screen, knowing full well that such a predictable and boring conclusion does not not a great story make. After all, part of enjoying such a twisted tale begins with the ability to suspend disbelief, and characters in such a quandary certainly aren't behaving rationally. And boy do the Ramsay brothers capitalize on this notion taking us on an incredibly dark and wild ride by turning the tables in the second act when things truly turn macabre and our main characters are forced to question one another's actions and motives. With never a boring moment, the story quickly spirals from thriller to near horror with disturbingly satisfying elements of torture porn to boot. By the time the whole sordid ordeal unravels, my earlier cry for the cops was replaced by a giddy nod and grin at the eventual clever outcome.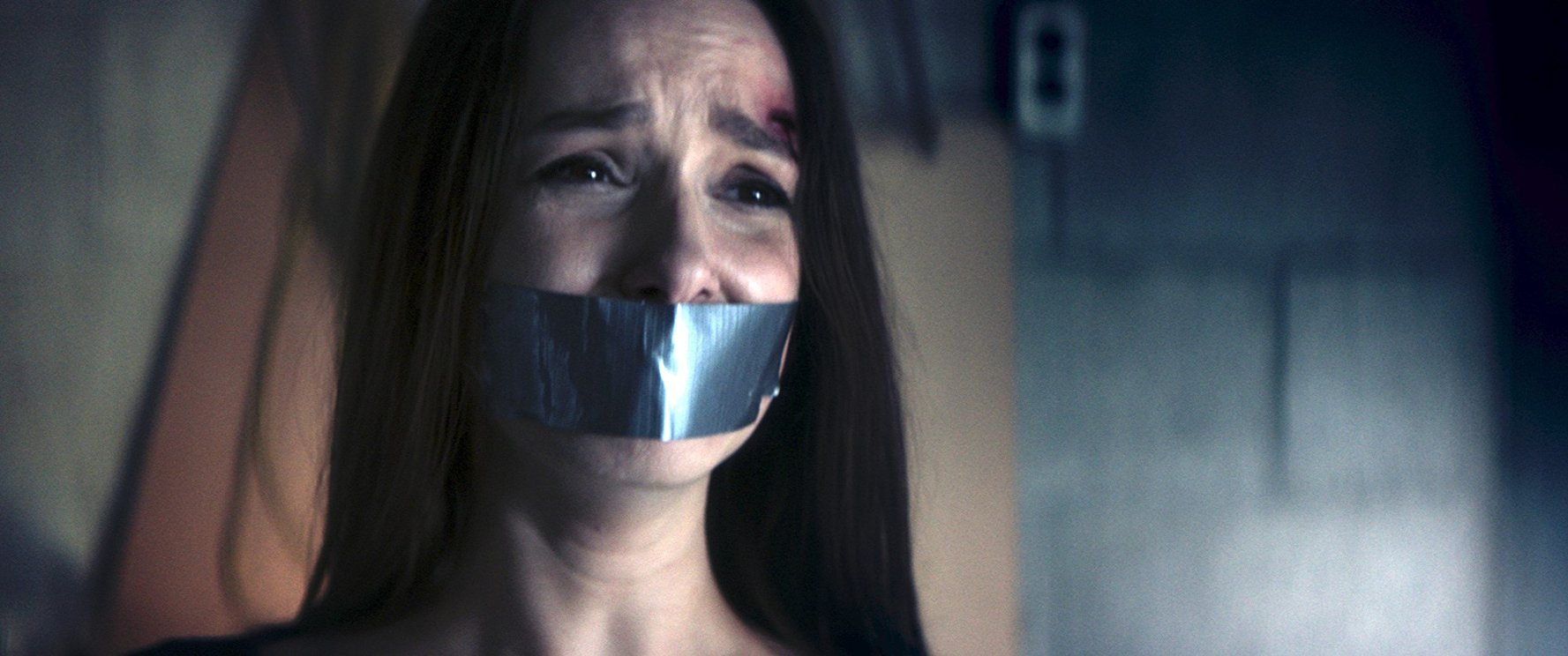 Though the story is somewhat simplistic, interesting character development and nuanced performances by Alex Essoe and Dylan McTee as the troubled couple definitely give hints of even more dismay hidden beneath the usual relationship issues. While McTee's Jeff and his overall negative bad boy vibe keeps the audience on their toes, it is the sneaky duplicitous nature Essoe embues in her character that delightfully catch everyone by surprise. The stand out performance of the film, however, belongs to Ward Horton as the Patrick Bateman-esque baddie who casually menaces his way through every frame in which he appears. It's weird when someone can be so attractive and terrorizing at the same time, and Horton is every bit convincing as the multi-faceted madman.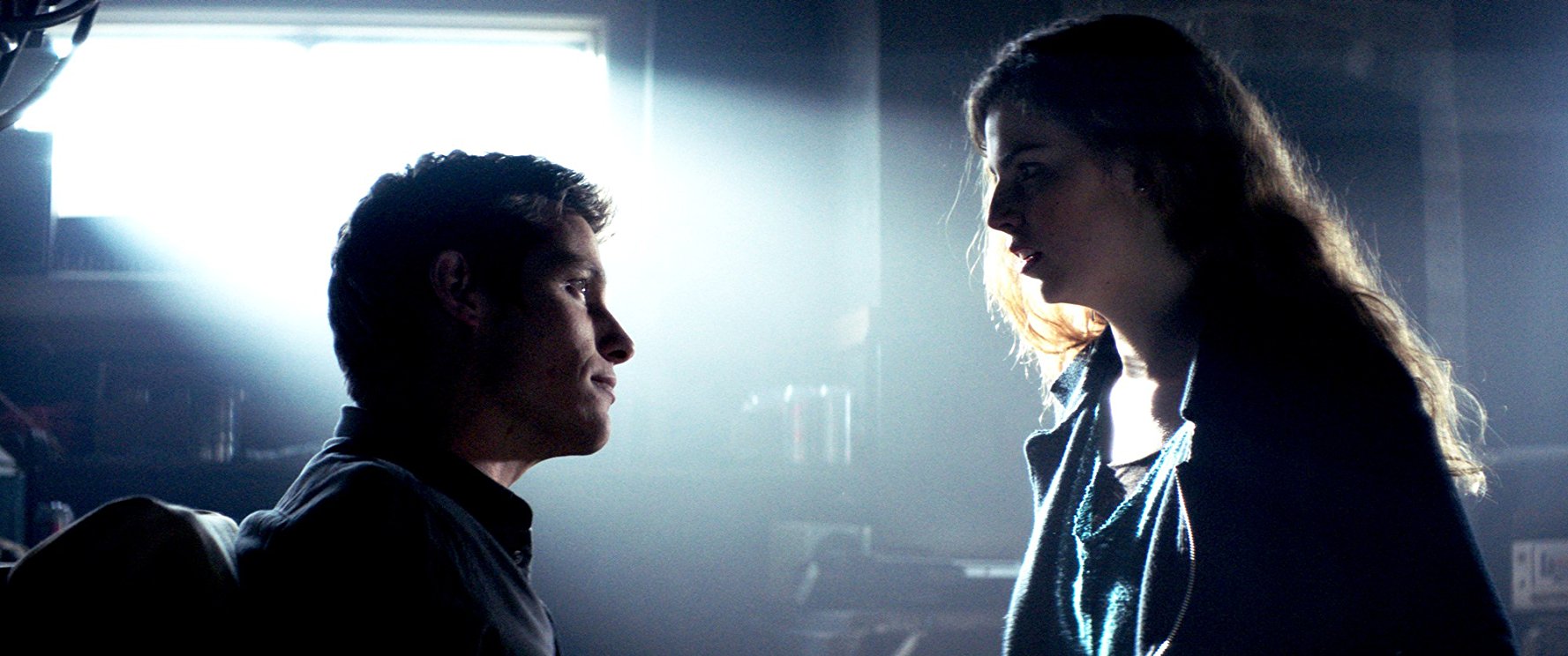 Beautifully shot with interesting cinematography, Ramsay also aptly manages to execute a rather big concept with limited resources, which I always find to be an incredible feat in storytelling. It's the kind of story that gets the wheels turning in many directions with simple and well planned plot devices that has you imagining much more than what is actually unfolding onscreen. The final result is a smart, unflinchingly violent, and entirely satisfying psychological thriller. Definitely be on the look out for MIDNIGHTERS in theaters and VOD and digital HD starting 3/2.

Until next time,
Rebecca Elliott
Aka Annette Kellerman