Heya geeks.
Disney just dropped another promotional poster for WRECK-IT RALPH 2: RALPH BREAKS THE INTERNET. I gotta say it's rather simplistic and doesn't tell us much of anything new other that what one would take from the title itself. So far, in any poster, concept art, or promo we've seen for the new movie, we haven't been given very much information. HOWEVER, there was a panel presentation at the D23 Expo last Summer that shared a summary of the new movie as described by the voice of Vanellope von Schweetz, Sarah Silverman.
"In our story, Vanellope's game Sugar Rush breaks, and Ralph and Vanellope have to travel into the internet and find a replacement part."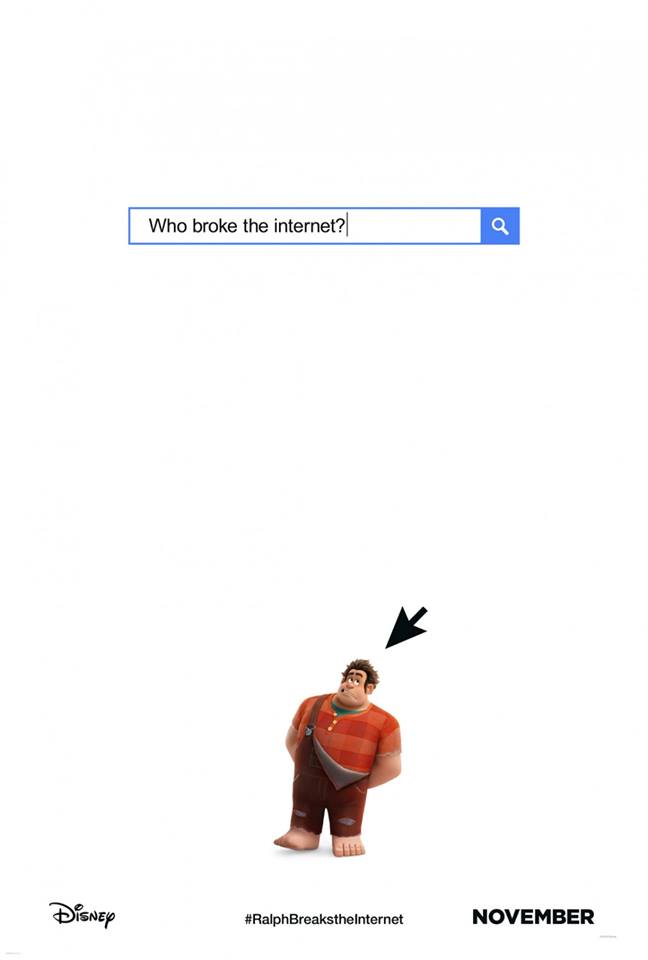 At this panel presentation there was also an unfinished clip revealed showing Vanellope interacting with all of the Disney Princesses in an Oh My Disney world.
Since that panel, nothing too juicy has come out about RALPH BREAKS THE INTERNET, but you can be certain that I will share anything new that comes our way! "RALPH BREAKS THE INTERNET" is set to be released November 21, 2018!
~Big Eyes