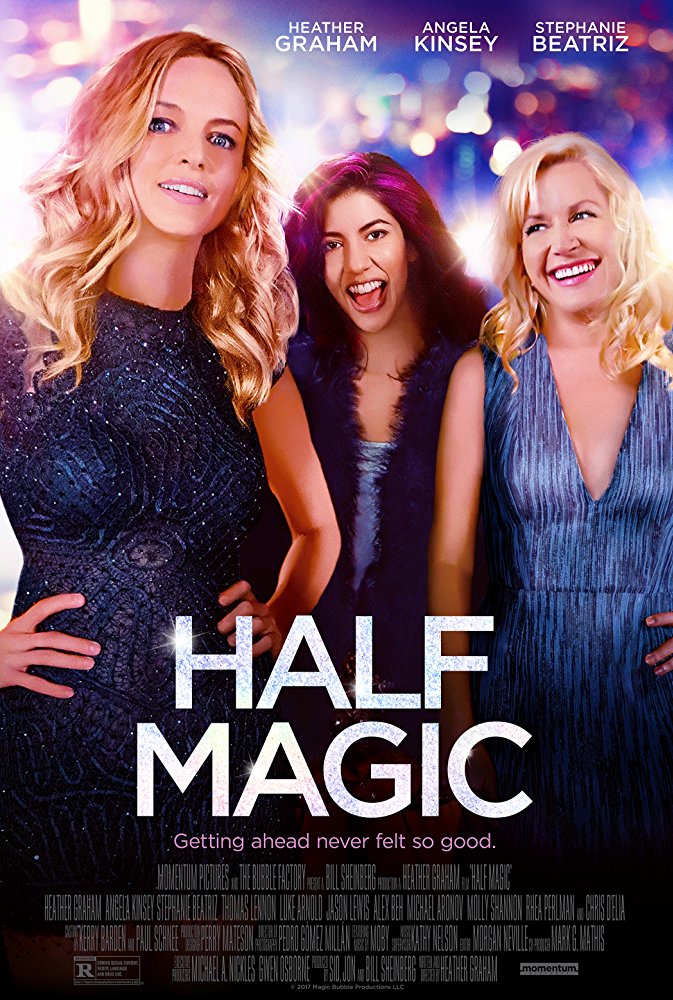 There's just something about doe-eyed Heather Graham that has completely captured my attention ever since I first saw her as Mercedes Lane in LISCENSED TO DRIVE. Yes, at the time I may have been just a bit jealous that she got to share the screen with my Coreys, but I also couldn't deny that under the obviously beautiful exterior was a real charm and charisma that many starlets of the day just didn't have. By the time she made her salacious yet tear jerking turn in BOOGIE NIGHTS, I was convinced that Graham was definitely so much more than another pretty face. After her appearance in the mega hit AUSTIN POWERS franchise, I was sure that I would see Graham in many leading roles to come, but then that thing happened when actresses of a certain age begin to sadly disappear. I know she has consistently worked throughout the years popping up in small supporting roles in THE HANGOVER films among others, and I applaud her staying power as a working actress; however, I would be lying if I didn't admit that I've always been a touch disappointed that her career never quite hit the zenith potential I always envisioned. So when I saw that Graham had recently written and directed her first feature film, HALF MAGIC, I was naturally all in. Though Graham proves herself a very capable storyteller with the whimsical girly girl power tale of female empowerment, sadly the final result is only half magic.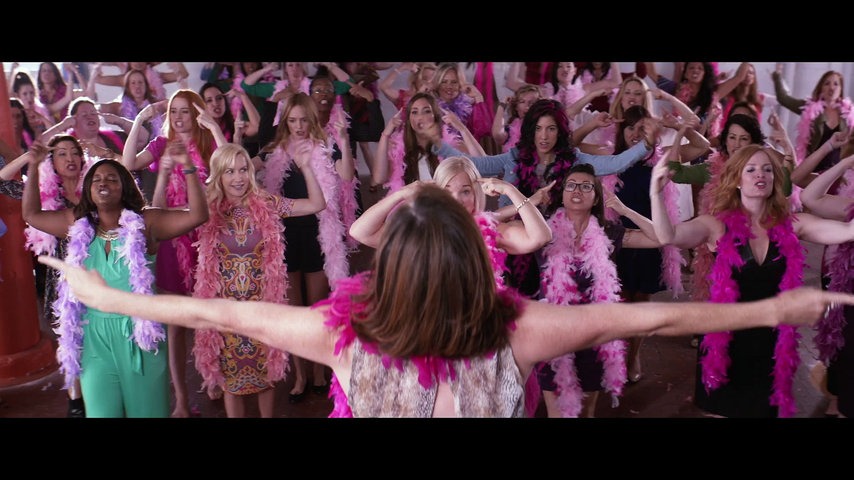 The film begins with a solid dose of Catholic guilt via a flashback of a fire and brimstone spouting priest (Johnny Knoxville!) admonishing any sexual activity that isn't for procreation to an audience including a young and wide eyed little girl. Cut to current day when that young girl, Honey, is a grown woman taking it from behind by her boss/boyfriend who almost comically calls her a dirty slut before his awkwardly funny climax. Honey is clearly not happy with this current relationship/arrangement, especially after her paramour (an extreme caricature of a high powered Hollywood misogynist) belittles her latest screenplay in a writer's meeting. On a whim, Honey decides to attend a "Love Your Pussy" seminar hosted by a typically over the top guru played by Molly Shannon- think Tom Cruise in MAGNOLIA meets adult Mary Catherine Gallagher. When asked to pair off with a partner to praise one another's breasts, Honey ends up in a threesome (cue joke) of gals who, like her, are looking for meaningful engagement in life and moreover with the opposite sex. After insta-bonding, the mystic of her newly formed squad suggests that they each light a candle and express their current desires so that the universe will grant their wishes. From here, semi madness ensues as the ladies each go on their own personal journey to discover what they really want in life and love.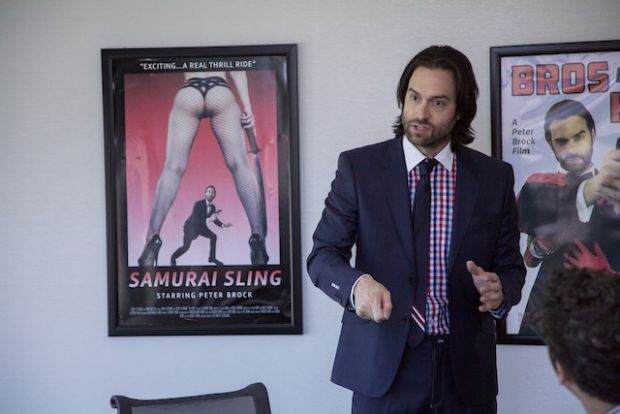 My initial reaction to HALF MAGIC is, "It's cute," but that simple summation definitely betrays the bawdy sexual antics and feminist overtures throughout the intentionally silly film. From jokes about cunnilingus grooming fails to beautiful head spinning love scenes, Graham certainly doesn't shy away from showing sex from the female point of view. Additionally, she has crafted a story that embraces perceived imperfections and the natural disconnect between individuals that can either make or break relationships. In a brilliant stroke of good timing, Graham also tackles the theme of the stereotypical misogynistic male Hollywood exec whose fixation with violent T and A takes on a whole new meaning in a post #metoo era. Though it is played for laughs and it is likely that Graham wrote and shot this caricature well before the recent exposure of rampant sexism and abuse throughout the entertainment industry, it's impossible not to acknowledge that her character's plight is probably somewhat semi autobiographical.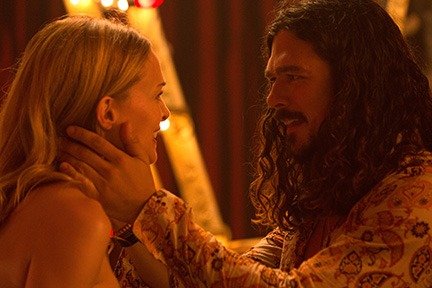 While I fully support the principles behind the film and give kudos to Graham for getting the film made in a male dominated industry, I am here to give my opinion on its cinematic value. So I have to warn you that HALF MAGIC is a chick flick through and through. It will be a ton of fun for most gals out there, but the average dude is gonna turn and run faster than Molly Shannon grabs her own pussy, which- save for a few end credit zingers- I wish was featured a bit more in the film.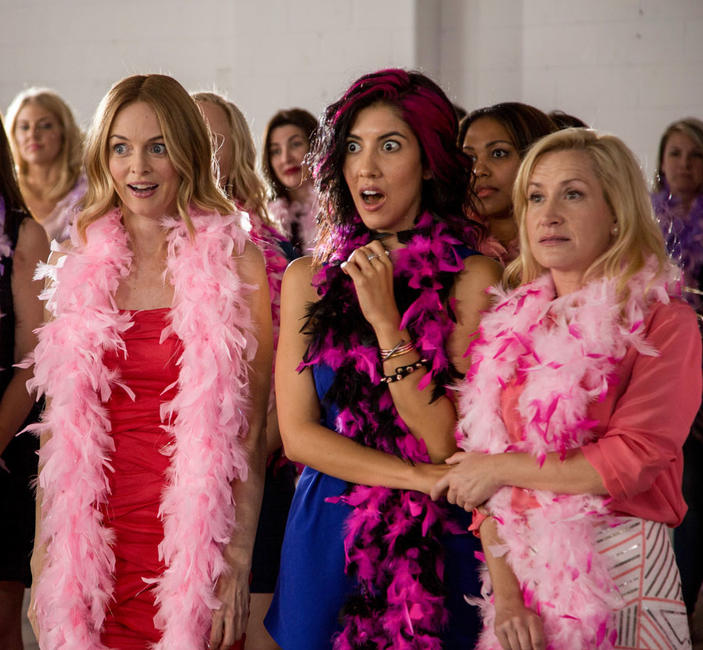 As Honey's gal pals, Angela Kinsey (THE OFFICE) and Stephanie Beatriz (SHORT TERM 12, BROOKLYN NINE-NINE) are both delightful as admittedly flawed femmes who need to address their own issues before they can expect a successful relationship with the guys they are after. Though I enjoyed the fact that the characters' happiness is ultimately hinged on themselves and not completely reliant upon the fellas, there is a ton of wishy washy-ness going on that almost lost me. The film tries to tackle a lot and ends up feeling a bit watered down with an end result that is enjoyable but maybe just a tad too cutesy.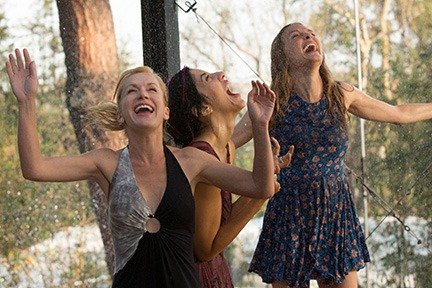 All that being said, I did enjoy HALF MAGIC, but it just didn't quite hit the mark. If you are in the mood for a silly, raunchy chick flick then this will be your jam, but if you're looking for a femme tale with a bit more bite you are likely to find half disappointment and half magic. The film opens in theaters, On Demand, and VOD on 2/23.

Until next time,
Rebecca Elliott
Aka Annette Kellerman