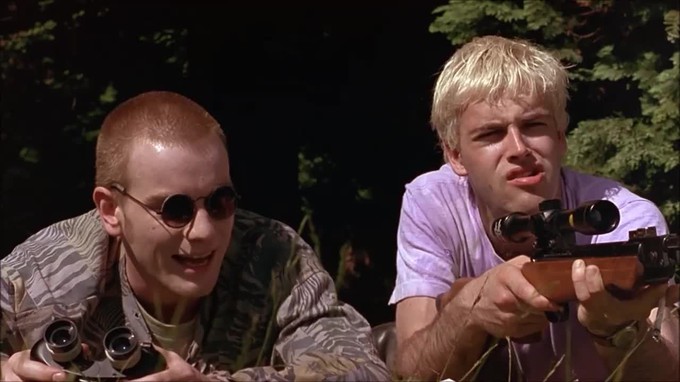 Hola Dannie aqui,
Yesterday Variety.com broke the news that director Danny Boyle is being eyed as possibly the next director to tackle a James Bond film. I would love to see this come into fruition, Boyle is a genius. His 1996 film "Trainspotting" supplied us with the character Sick Boy who very memorably was obsessed with particularly James Bond, if he does take on this project I would be delighted if Jonny Lee Miller (the actor who played Sick Boy) were to make a cameo. Boyle won an Oscar for best director on the film "Slum Dog Millionaire" and has a slew of touching, terrifying, and terrific films. Some of those films are "Shallow Grave," "A Life Less Ordinary," "28 Days Later," "Millions," "Sunshine," "127 Hours," and "T2 Trainspotting."
Actor Daniel Craig has already agreed to star in the 25th addition to the 007 franchise, which is music to my ears I love him as Bond, his steely blue eyes and stoic rugged good looks sell him as a believable addition to Her Majesties Secret Service. It is also being rumored that if Boyle backs out of the project MGM and Eon will offer it up to the up and coming director Yann Demange. Demange is currently working on "White Boy Rick" many may remember him from his work on "71" and televisions "Secret Diaries of a Call Girl" as well as "Top Boy." I personally hope Boyle snatches up this project and takes Bond on. However, if Demange gets the chance it would be interesting to see what a not so known director does with Bond, but I hope and pray Boyle gets it because then it will be guaranteed to blow our minds!
Stay Strong, Live Good, Love Movies!
Dannie aka Pekosa Peligrosa