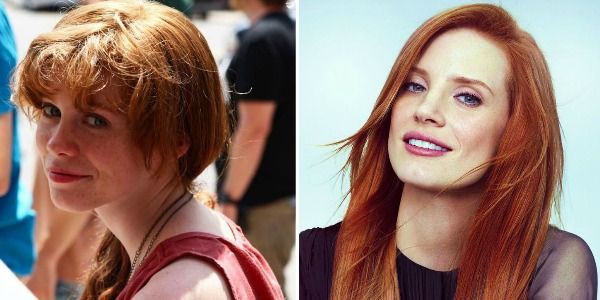 IT 2017 knocked our socks off last year, as an amazing remake of the 90s classic horror movie. We weren't sure if Bill Skarsgard could hold a candle to Tim Curry's Pennywise, but he sure as heck made the role his own and in combination with good storytelling, made a fantastic new IT! And if you haven't already heard, it was successful enough secure a sequel!
I am so glad that they chose to split the two parts of the story into two different movies in this incarnation, similar to the original novel. In the 90s version they just had it jump back and forth between past and present, and since there are so many characters, it made it difficult to know who was future or past who. I'm not saying it wasn't impossible to figure it out if you watched the original a few times. And the fact that everyone ACTUALLY FLOATED DOWN THERE in the remake-- brilliant! I'm very excited for part two, and I can't wait.
So yeah, Jessica Chastain (INTERSTELLAR) is in talks to take on the role of Beverly in the sequel! Negotiations are still in the early stages, and the script is still a work in progress. Should Chastain take on this role? I say yes, if she lets her freckles show through so that she resembles young Beverly (Sophia Lillis).
Filming is expected to begin this Summer, and we have to wait all the way until 2019 to see IT.
~Big Eyes