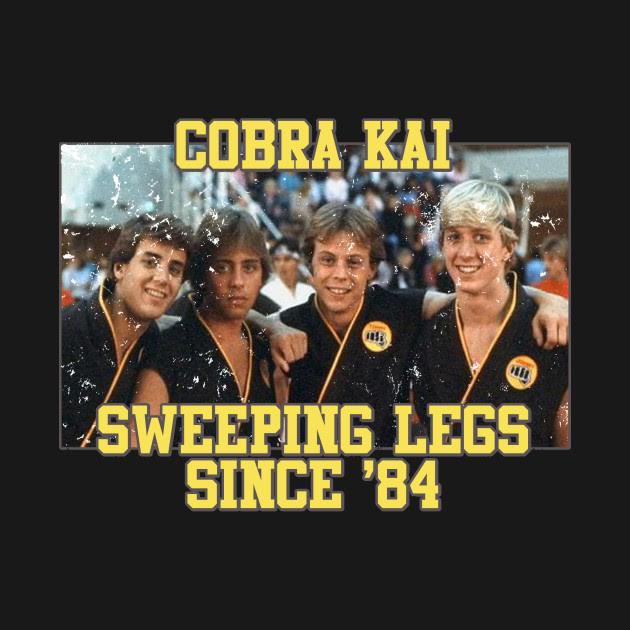 Greetings, geeks! Big Eyes here, I almost missed this one!
Youtube Red is trying to cash in on the extremely popular market in that is nostalgia! What better way to do it than to not reboot THE KARATE KID, but continue it on into a full TV series? Many things that you never thought you'd see rebooted or adapted have made us scratch our heads time and time again, but even this is a bizarre movie on Youtube's part. Since they released their streaming service Youtube Red and obviously want it to be successful, perhaps they're taking on the same antics of Netflix by seemingly greenlighting anything that gets pitched to them. That tactic has definitely worked for the giant Netflix!
So we get to see the rivalry continue between Johnny Lawrence (William Zabka) and Daniel LaRusso (Ralph Macchio) in COBRA KAI. Of course this time without Mr. Miyagi, due to the unfortunate death of Pat Morita back in late 2005.

Check out the first look at COBRA KAI:
Without Mr. Miyagi, do we really need a whole TV series of this? He was such a massive part of the original movie, it feels wrong to have this without him! What do you guys think of the idea of COBRA KAI? I don't see myself waiting on this to come out, but I'll keep an ear out for if it's good.
~Big Eyes