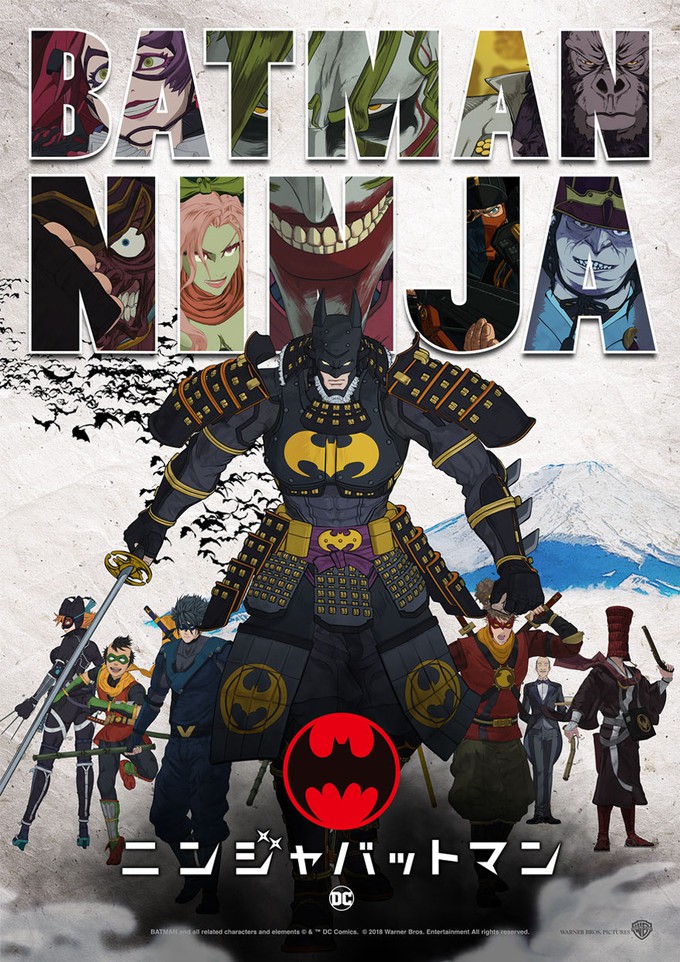 The time finally came, folks. We've been following this one since its announcement in October last year, and now BATMAN NINJA is available in Digital and Blu-ray, in English!
Honestly, I had an instant dislike for this Joker voice, but by the end of the trailer, I found that I could at the very least give voice actor Tony Hale the credit of at least doing a decent Joker laugh. It's very important. This is definitely a trailer we have seen before, but now in English.
Here's the new English voice cast:
Roger Craig Smith (Batman: Arkham Origins) as Batman
Tony Hale as the Joker
Grey Griffin as Catwoman
Tara Strong (Batman: The Killing Joke) as Harley Quinn and Poison Ivy
Fred Tatasciore as Gorilla Grodd and Deathstroke
Yuri Lowenthal as Robin
Adam Croasdell as Nightwing and Alfred
Will Friedle as Red Robin and Red Hood
Tom Kenny as Penguin
Eric Bauza as Two-Face
If you haven't been following this film before, here's a quick synopsis from IMDB:
"Batman, along with a number of his allies and adversaries, finds himself transplanted from modern Gotham City to feudal Japan."
Often, I do enjoy having my anime in English because I may have an attention deficit and like do 20 things while I watch movies, so the sound being in English is great so that I can pull my eyes away for a second. HOWEVER, there is an extreme lack of Kevin Conroy and Mark Hamill in this film, plus the dubbing seems worse than usual, so I'm likely going to watch this one in Japanese when I grab a copy.
Would you guys like to see a review of BATMAN NINJA?
~Big Eyes