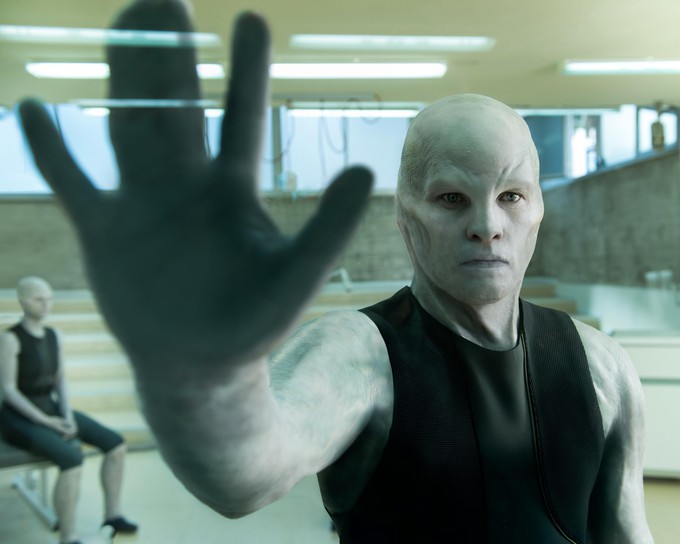 Hola Dannie aqui,
Since I have been having computer issues this trailer for "THE TITAN" slipped through the cracks, but we have it now! Man, this film looks interesting it is brought to us via Voltage Pictures and German filmmaker Lennart Ruff (short films-"Nocebo," "HOPE," and "Life is Easy"). This is Ruff's feature directorial debut, and it looks to me to be quite the project!
Here is the trailer let us know what you all think of it!
The film stars Sam Worthington ("Avatar," and 2010's "Clash of the Titans") joining him on board "THE TITAN" are Corey Johnson ("Captain Phillips" and "Jackie"), Nathalie Emmanuel ("Game of Thrones" and "Furious 7"), Agyness Deyn ("Hail, Caeser!" and "Clash of the Titans"), Tom Wilkinson ("Michael Clayton," "In The Bedroom," and "The Grand Budapest Hotel"), and Taylor Schilling ("Orange is the New Black").
They have not yet announced a release date so I will definitely be keeping a close eye out for one until then I will still do my best to bring yall more entertainment news and reviews!
Stay Strong, Live Good, Love Movies!
Dannie aka Pekosa Peligrosa