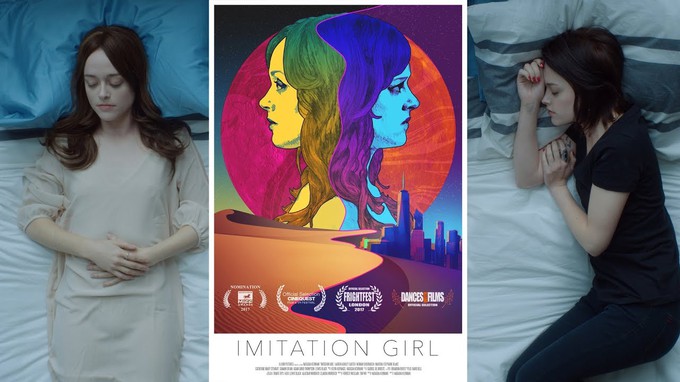 Hola Dannie aqui,
Today the first trailer for the mentally stimulating sci-fi thriller "Imitation Girl" written and directed by Natasha Kermani ("The Mentors," "POLE" and "Shattered"). Check out the trailer and read on for more details.

"Imitation Girl" stars Lauren Ashley Carter ("Premium Rush," "Jug Face," and "Darling") as Juliana and the imitation which appears to be an alien. Cast alongside Carter are Kevin O'Rourke ("Boardwalk Empire" ), Sanam Erfani ("Orange is the New Black"), Stefanie Woodburn ("Once Upon a Time"), Catherine Mary Stewart ("The Last Starfighter" ), Adam David Thompson ("Godless"), and Neimah Djourabchi ("Okja").
This looks interesting, I will have to check it out it becomes available on VOD on March 16th and will hit theatres on April 20th.
Stay Strong, Live Good, Love Movies!
Dannie aka Pekosa Peligrosa