Morning, geeks! Our very own Wheels was kind enough to share a tweet he saw this morning, and I stole it! I beat him up and pushed him out of his wheelchair into a ditch and ran with it. Will they ever find the body? That'll teach him for being a weird blue furry dog thing.
Onto the story! Ryan Reynolds tweeted a fun video early this morning calling it "a little hit of PCP #PremiumCablePackage". It's about time we got to see more Josh Brolin action as Cable before we can go see the actual movie!
Here's a little hit of PCP. #PremiumCablePackage #Deadpool #Cable pic.twitter.com/u01k0BGU8c

— Ryan Reynolds (@VancityReynolds) February 7, 2018
I've said it before, and I'll say it again: the promotions done for DEADPOOL 2 are genius! I'm still abuzz the Bob Ross/Deadpool parody. This time around it turned into a full-on Toy Story parody, that too is extremely quoteable. Can Toy Story 4 be animated and voiced entirely by Ryan Reynolds as Deadpool, pretty please? Just kidding, that would probably get way old after five minutes.
I'm actually kind of more excited for DEADPOOL 2 than BLACK PANTHER, though I highly anticipate both! As the time draws near for the release, the advertising is probably gonna come down on us even harder. OH MYYYY.
Additionally, we have an amusing new poster to look at, parodying the iconic scene from FLASHDANCE.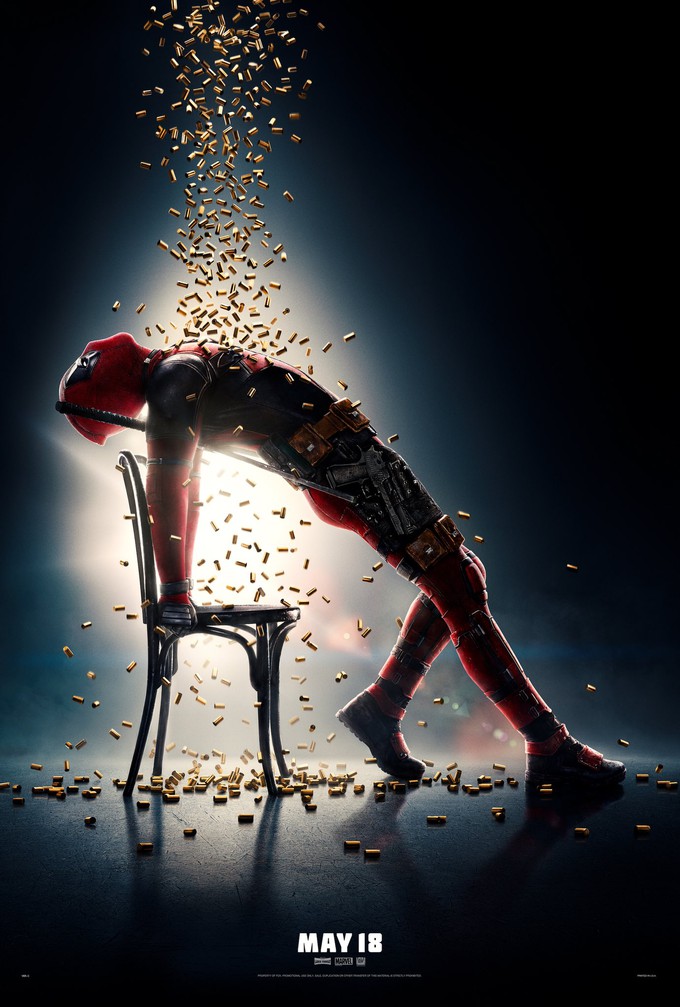 See you at the movies, folks!
~Big Eyes