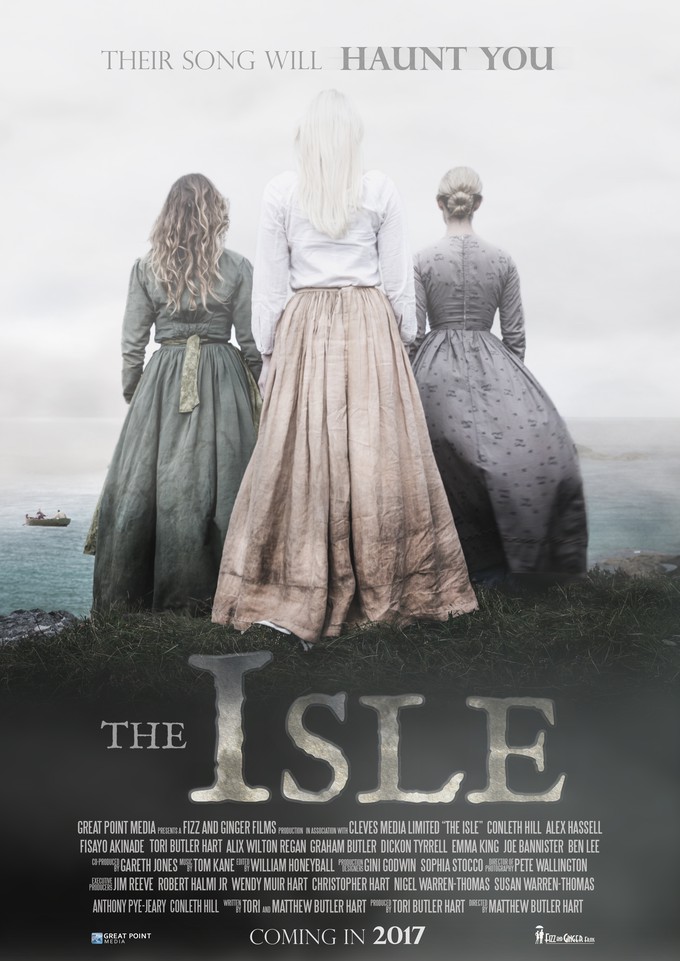 Precious Roy here with a trailer for a new horror film, THE ISLE!
The story takes place in the year 1840, and seems to center around the crew of a British ship massacred at sea by an unknown force. The three survivors drift to a small Scottish island that is nearly deserted, except for the small family they find there, who shelter and feed them. In time, the crewmen discover that the family is holding back a few crucial details about the isle's history, and that their fight to survive is only beginning.
While the still associated with the trailer blatantly spells out the monster for the audience, I suspect that THE ISLE incorporates a criticism of British Imperialism, with the supernatural standing in for the otherness of ancient cultures coming into conflict with the Victorian Age. The faded-blue look of the trailer gives only a small clue as to what's really at work here.
THE ISLE is scheduled to open in UK theatres in October 2018; no word yet if it will have a U.S. run then.
Precious Roy OUT!