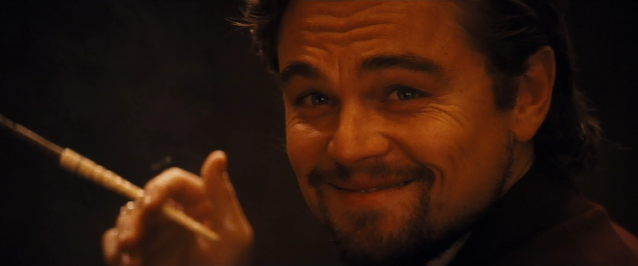 Wheels here with an exciting bit of casting news!
There has been a ton of speculation about the new film from master filmmaker Quentin Tarantino. How heavily will it feature the Manson family murders? What is the film actually about? Which studio will be releasing it? Who will headline it?
Well, we learned recently that Sony pictures won the bidding war to help finance and release the film. We now also know, at least one of the people, who will be headlining the film as Leonardo DiCaprio (THE DEPARTED) has signed on to appear in the project!
This will be a return for Dicaprio as he previously appeared as the dastardly Calvin Candie in Tarantino's 2012 film DJANGO UNCHAINED.
Rumor has it that Tarantino is looking for Tom Cruise and Al Pacino to take up roles in the film as well.
Look for news on this one to start pouring out faster as we get closer to filming.
The film is slated to release on August 9th, 2019.
Wheel's out!