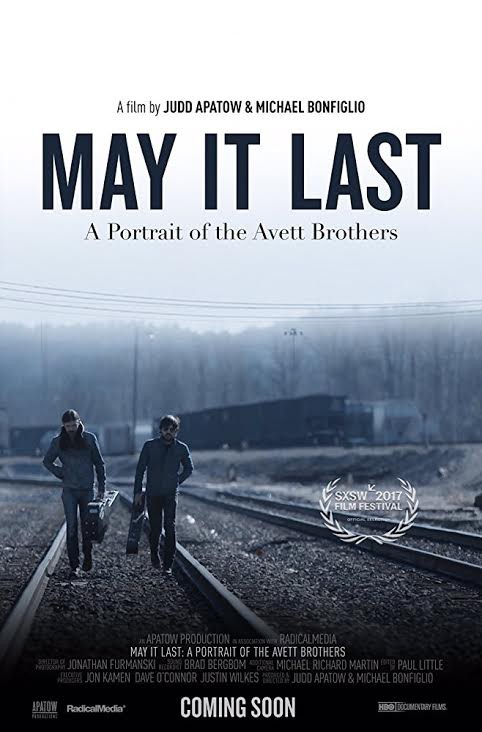 Wheels in!
The Avett Brothers are a folk rock band from North Carolina, that have had worldwide success and numerous chart toppers. They routinely sell out arenas wherever they play and they have a fanatical following. So, it was only a matter of time before a filmmaker took interest in them and their story for a documentary.
The band (composed of the titular Avett brothers Scott & Seth, Bob Crawford, and Joe Kwon) were approached by Judd Apatow (KNOCKED UP) with the idea that he films them in the period leading up to and during the recording of their 2016 album TRUE SADNESS. The film is an eye-opening look at the band's creative process and their camaraderie through difficult times.
MAY IT LAST: A PORTRAIT OF THE AVETT BROTHERS played a few film festivals last year and had a one-night screening for general audiences in September of last year. Now HBO films are preparing to finally release the documentary on to their channel and streaming services at the end of this month. In preparation for that, they have released the following trailer:
I was lucky enough to see the film while it was on the festival circuit and I can say without a doubt that it was a joyful, life-affirming film. The packed crowd I saw it with was utterly delighted by it as well. If you enjoy their music, documentaries, or stories that will leave you smiling. Then this is one to watch out for.
MAY IT LAST: A PORTRAIT OF THE AVETT BROTHERS premieres January 29th
Wheels Out!