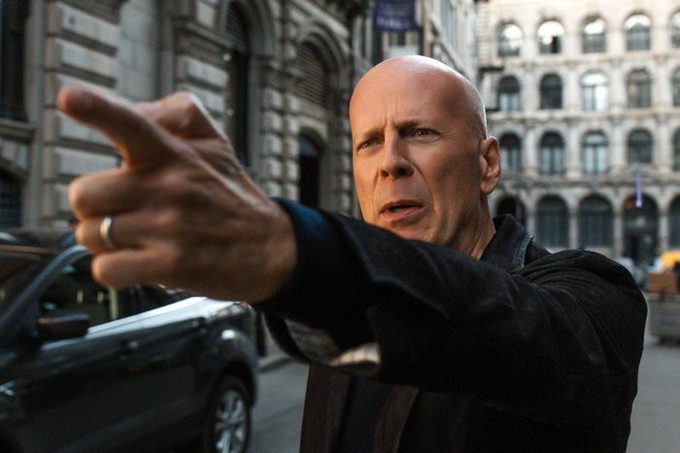 Hola Dannie aqui,
With the second trailer released for Eli Roth's newest film "Death Wish" he seems a perfect fit to take on this remake/reboot, the original truly traumatized me, I saw it pretty young on cable T.V. The Jeff Goldblum spray paint rape scene was something I have never forgotten, the brutality encaptured in the original truly made everything Bronson's character did thereafter understandable in a knee-jerk caveman way. That being said Roth is a director that specializes in cringe cinema, the guy knows how to use violence and blood in a way that brands itself in one's psyche, so I expect to once again be traumatized! Eli once signed a giant band-aid sticker for Cabin Fever for me at my old video store "To Dannie Together we will make millions vomit and cry! Eli Roth" well, I know half of that statement is true, he has done that already I hope he can do it with this film too!
Hope you all enjoy the trailer!

I can not wait to see this one on March 2nd of this year, I am excited to see Bruce Willis step into the dark anti-hero shoes of Charles Bronson and I am sure he can handle it, he has the charming charisma and the experience of many years in action and dramatic films so my hopes are very high for him. As always I am delighted to see anything the genius actor Vincent D'Onofrio touches, I have been in love with him since "Adventures in Babysitting" and "Full Metal Jacket," and his recent work as Kingpin in Netflix's Daredevil has me delighted beyond words!
Stay Strong, Live Good, Love Movies!
Dannie aka Pekosa Peligrosa