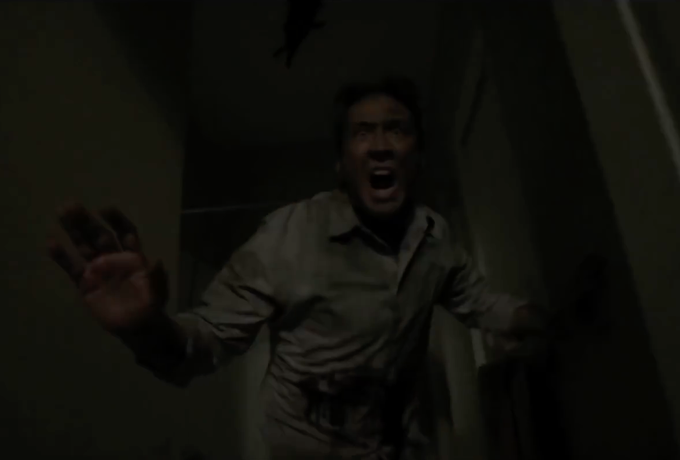 A brand new trailer for MOM AND DAD is here!
Precious Roy here with a trailer for the reportedly crowd-pleasing, adults vs. kids horror/comedy MOM AND DAD!
The plot involves some kind of communicative mental disorder that makes parents hunt and kill their own children. It stars Selma Blair and Nicolas Cage as the eponymous parents out to kill their daughter and son. MOM AND DAD is written and directed by CRANK's Brian Taylor, who's also behind HAPPY!, too.
Everything I have heard about this film has got me excited for it. I was a little worried about what kind of Nicolas Cage would turn up for it, but it looks like a smart pairing of over-the-top Cage and the perfect vehicle for that energy. My favorite moment in the trailer is a brief flash of anger when the son throws a soccer ball at the father's head; his flash of anger and sense of injustice show what Cage can do in the little notes and in the big overtures, too.
Equally impressive is Blair's "I'm done with my daughter" pre-infection resentment, which, amplified by whatever sinister force has infected her, has turned her into a force of nature. I can't wait to see what the adults do, but of course I'm pulling for their kids. With its black humor and frenetic pace, this could be just the post-holidays film America needs to wake us up for 2018. We'll find out, in theatres as well as on VOD and Digital HD January 19th, SUCKERS!