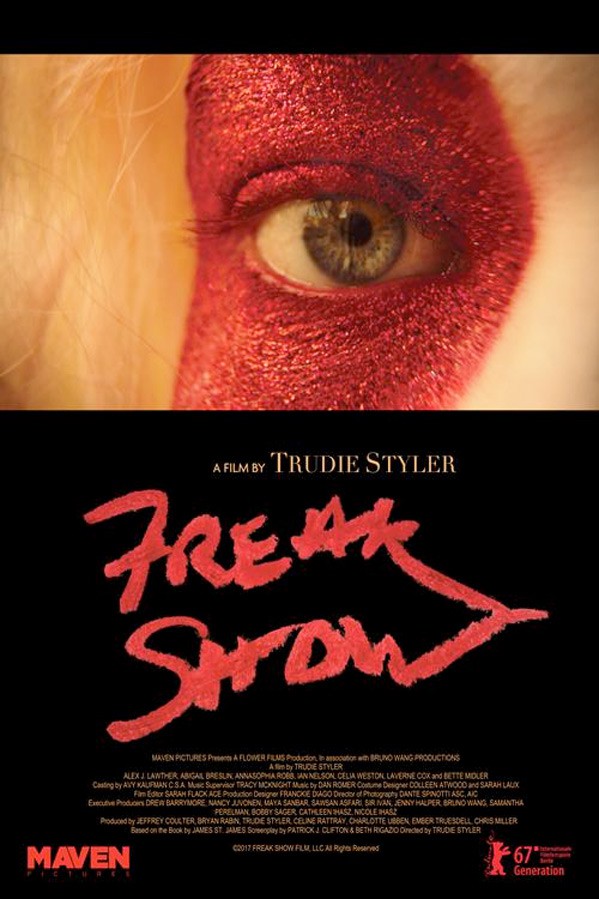 Hola Dannie aqui,
Yesterday IFC films released a trailer for what is being called "an underrated" independent dramatic comedy "Freak Show." "Freak Show" premiered at the Berlin International FilmFestival on February 13, 2017, and the audience loved it. Shortly thereafter the film was scooped up by IFC and became a festival favorite touring the globe. "Freak Show" is going to be released stateside on January 12th, 2018.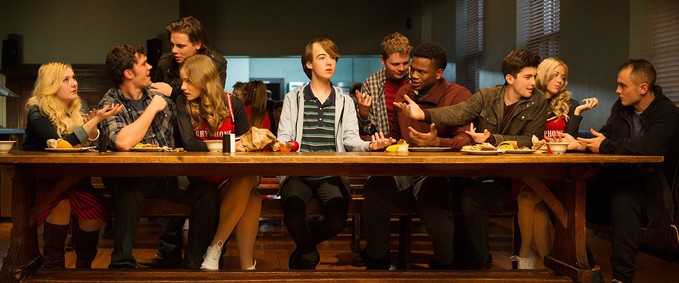 The main character Billy Bloom is described as a "fabulous, glitter-bedecked, gender-bending teenager" challenged with this fabulous role is young up-and-coming actor Alex Lawther. Lawther has been working in showbiz since 2010, many may remember him from his work on the films "The Imitation Game," "Goodbye Christopher Robin," and "Departure" as well as his work on televisions "The End of the F*****G World." Alongside Lawther is the iconic and talented actress, singer, performer Bette Midler, yes the Bette Midler! Also cast in the film is the beautiful Laverne Cox who many were introduced to via Netflix's show "Orange is the New Black" and the latest "Rocky Horror Picture Show," Ian Nelson from "The Hunger Games" and "The Boy Next Door," actress Abigail Breslin many may remember from her first film "Signs" and "Little Miss Sunshine" joining all of them is AnnaSophia Robb who played Violet Beauregarde in Tim Burton's "Charlie and the Chocolate Factory" and "Bridge to Terabithia"
The film is directed by Trudie Styler she also directed a documentary entitled "The Sweatbox" and is widely known as an A+ producer having thirty producer credits on IMDB. The film is based on a novel by James St. James tackling the story with James are writers Patrick J. Clifton ("Raising Helen," "Son in Law") and Beth Rigazio (also worked on "Raising Helen" and "Mile Away").
Check out the trailer-

The trailer is divine fun I am a fierce fan of the art that is Drag and I look forward to seeing "Freak Show" when it comes out on the 12th!
Stay Strong, Live Good, Love Movies!
Dannie aka Pekosa Peligrosa