Austin is a lucky city to live in if you like movies, and especially if you like to attend film festivals. We have plenty of them and one that I've recently added to my calendar is Other Worlds Austin Sci-fi Film Festival. This is Austin's only science fiction film festival with a smattering of worthy horror films thrown in for fun. As my second year attending, I've been pleased with many of the movies I've seen and considering this is only the fourth year in existence, I have to say it's an impressive event.
This year, the festival kicked off on December 7th with a screening of the cult classic Event Horizon, directed by Paul Anderson. I love this film and I give kudos to the festival for giving folks a chance to see this horror-sci-fi phenomenon on the big screen. Event Horizon is about a rescue crew who discover a vessel that had disappeared seven years prior while testing a new technology for space travel. Things on the empty ship get creepy as they realize the ship has been to a place they can only conceive of in their nightmares. I've watched this movie over a dozen times, despite it scaring the tar out of me when I was younger.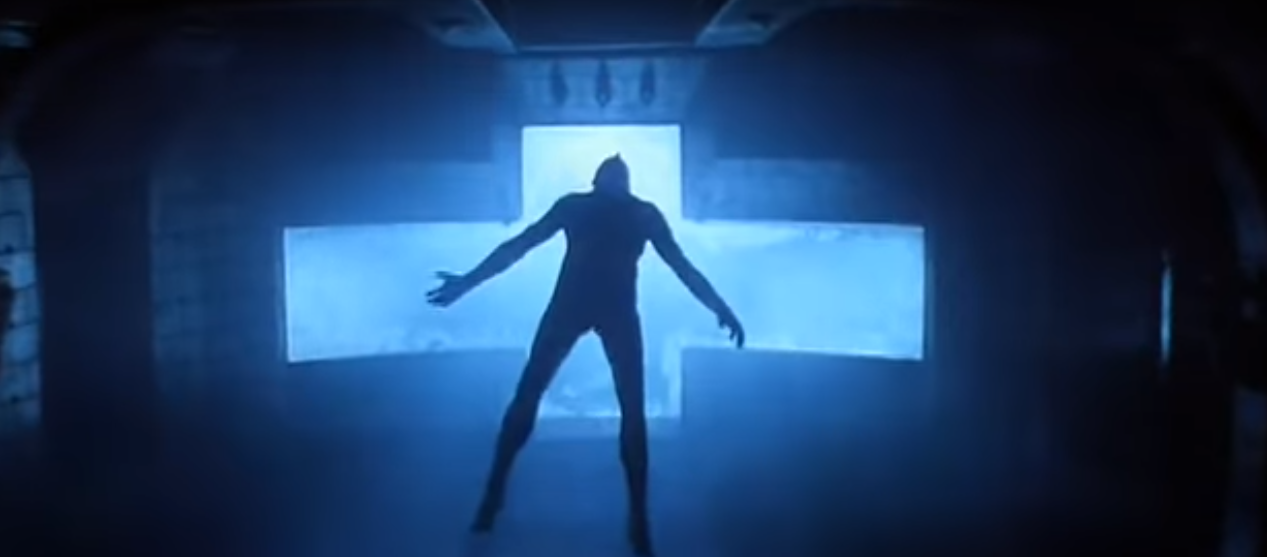 I was in it to win it that following day and began my cinematic adventure with Flora a period piece adventure sci-fi about young grad students visiting a mysterious forest for research. I'm sorry to say that the movie itself was extremely flawed despite having a good production value and premise. The characters make decisions that don't make sense and the writing contradicts itself from one scene to the next. I will give them credit on beautiful set design, location, and overall esthetics.
From there I headed to the Pre-Apocalyptic Happy Hour event before the next film, Beyond Skyline. It was a nice spread of vittles to dine on and a meeting area for festival goers. There was enough food for a light meal featuring healthy and not-so-healthy items. I munched on a bit of delicious hummus on toasted pita bread as I browsed the program. The programming for Other Worlds consists of four feature length blocks, starting in the early afternoon, except Friday which boasts an abbreviated schedule. Each screening competes directly with another, so without press access, attendees must choose carefully as films only get one screening a piece. Thus, and sadly, badge-holders miss half of the films offered. Gratefully, the films that play opposite each other tend to contract greatly, making the decision a bit easier. The festival uses only two of the theaters at Flix Brewhouse so that they may continue to screen current films to the public in the remaining theaters. Flix Brewhouse follows the familiar style of ordering from one's seat, however they use a few neat little upgrades to differentiate themselves from other dine-in theaters. They also specialize in serving and brewing a wonderful selection of beer and it's easy to booze it up with their unique selection as you spend the day watching movies.
After enjoying my snacks, I watched Beyond Skyline and found myself engaged in a surprisingly delightful sci-fi film that won the day for me! I'll post my full review soon, but know that this is a must see for folks who want to sit back and enjoy a fun action romp. It's a "don't over think it" film that works on a lot of levels. Next up was a Big Quiz Thing event in a nearby bar, but I headed home to hit the sack.
Saturday started off with a screenwriting workshop with Philip Eisner focusing on horror films at the Motion Media Arts Center before the first screenings around noon. Due to previous conflicts in my schedule, I had to skip out on attending on Saturday, despite their tempting offerings of two shorts programs and an interesting feature line up. Gnaw was screening in the later slot, a fun creature feature that I caught at Film Quest this year.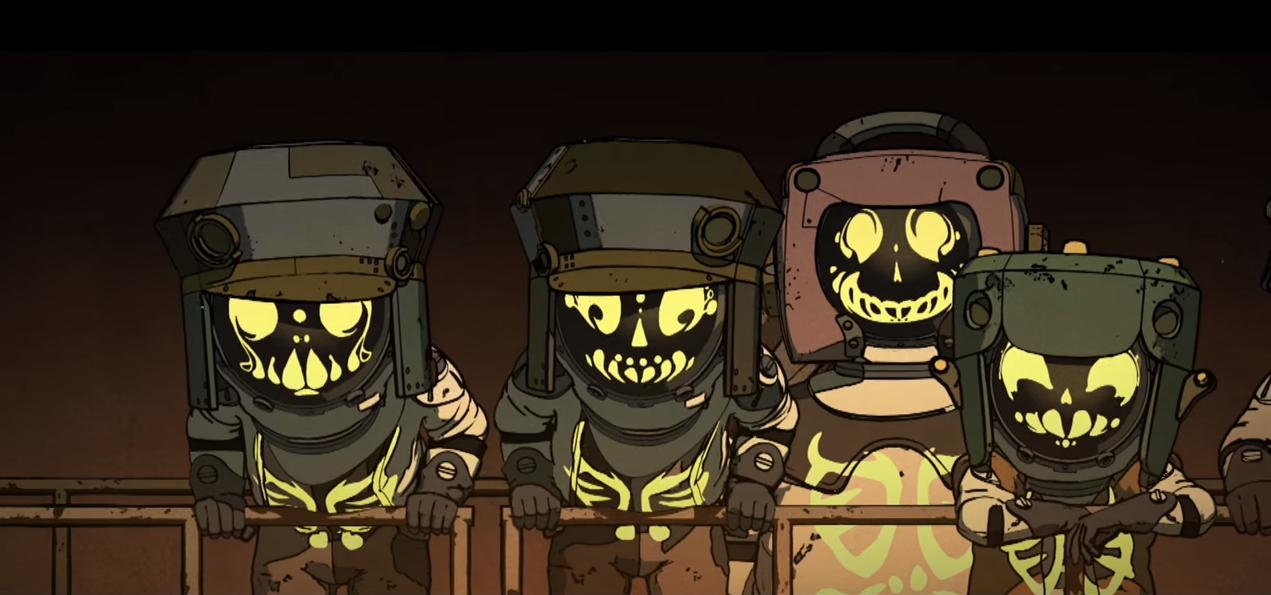 Sunday brought me back to the fun as I caught the Cocolors screening. An arthouse, Japanese post-apocalyptic anime Cocolors requires a love of the genre to enjoy. Although the artwork is exquisitely beautiful, the hopeless and oppressive thematic elements become exhaustive. Only forty-five minutes in length, I was desperate for it to end at the halfway mark. Ironically, the two animated shorts that screened in the same timeslot were great! Super Science Friends- Episode 1: The Phantom Premise was a hilarious and smart new concept. Historical figures of science, such as Marie Currie and Albert Einstein are super heroes and work under Winston Churchill to stop crimes in history. It's snappy and addictive. It's also available to watch on YouTube so get on it! Meeting MacGuffin is a strange claymation animated short about the rebuilding of humankind in a post-apocalyptic world. It was strangely beautiful and filled me with a sense of hope as I watched. It's a truly lovely little piece of work!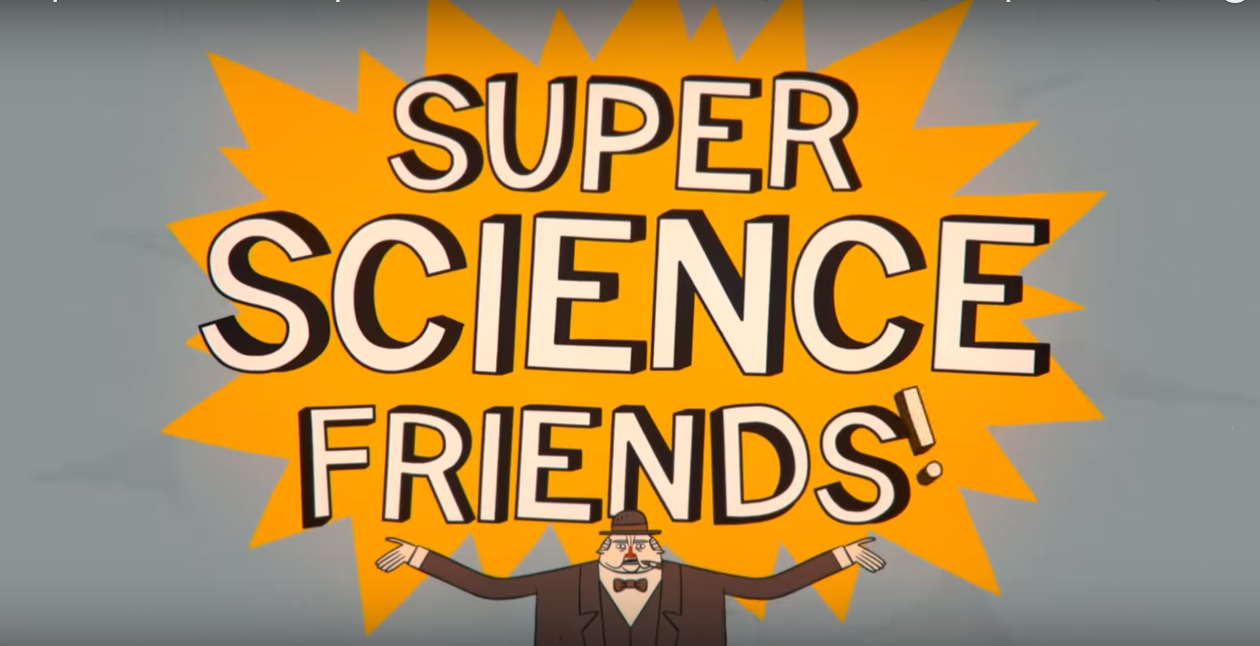 My next film was Hostile, a French post-apocalyptic survival horror with a romantic twist. It was introduced as polarizing by Debbie Cerda, a programmer for the festival. Indeed, half of my friends attending were completely turned off by the film. I loved it along with the other half of my fellow cinephiles. It's one of those films where you have to abandon skepticism and let yourself enjoy a great story. I'll be posting a review for this one later as well. My cinematic experience stopped there as far as staying in the theater, but I've been able to continue experiencing Other Worlds Austin through their digital press access. I am pleased with the films in their line up as, even if they don't jive with me, they are entertaining and on course for a sci-fi festival. The point of a film festival is to offer badge holders an immersive experience in their favorite genres while providing a stimulating environment to network with those who share their love. Other World's Austin does just that and for a reasonable price. Check it out and give yourself a far-out experience filled with sci-fi, beer, and good people.
A special thanks to Bears Fonte, Don Elfant, and Debbie Cerda. See you next year!
Thanks for reading!
The Diva Del Mar