Hola Dannie aqui.

Today I received a press release containing the official poster for Wes Anderson's upcoming film "Isle of Dogs." I have loved all of Anderson's films and this one does not look like that will change. The film stars the voice work of Scarlett Johansson, Greta Gerwig, Edward Norton, Jeff Goldblum, Tilda Swinton, Bill Murray and Harvey Keitel. With the epically talented cast, Wes Anderson's imagination and the beautiful stop-motion animation that is reminiscent of the "Fantastic Mr. Fox" I am sure this film will burrow into the hearts of cinemagoers I can not wait to see this one! I have included the poster and the trailer for those who may have missed it!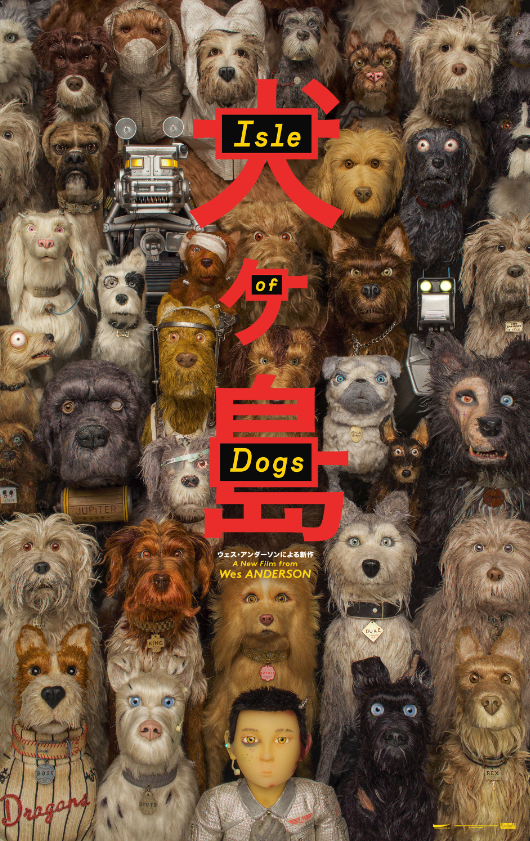 "Isle of Dogs" is going to be released on March 23rd, 2018 in the good ole U.S. of A. to the delight of Wes Anderson fans and K9 lovers alike!
Stay Strong, Live Good, Love Movies!
Dannie aka Pekosa Peligrosa