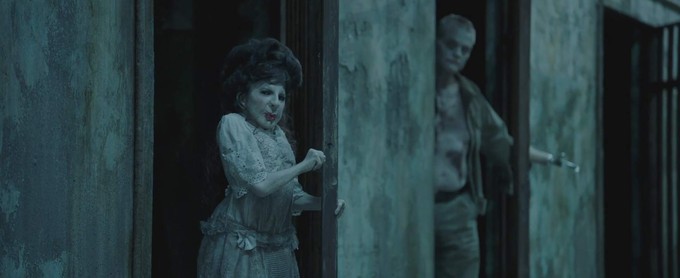 Precious Roy with some reaction to the latest trailer for INSIDIOUS 4: THE LAST KEY!
Hiya gang, Precious Roy here. I love a good horror film. I watch them often with my best friend, and she and I tend to go for comedy when the scares get crappy. We have been pleasantly surprised by the INSIDIOUS series so far… so news that there's another Elise movie coming out (a prequel to INSIDIOUS) is welcome.
The trailer feature Elise dealing with a bad spirit troubling her family. Like most of the other films in this series, the trailer makes the most of practical effects over CGI wonkiness. It's great work, the way this series finds the horror in the banal, but these trailers tend to forecast the jump-scares and ruin the shock these James Wan films are some brilliant at creating (Wan is producing this one; Adam Robitel directed from Leigh Whannell's script).
I much prefer the older trailer below, which doesn't bother to introduce the character we already know, it just opens cold with a really horrific moment as a teenager finds her voice locked away by what must be a demon:
I'm Precious Roy, and that's my courageous story!
Attachments area
Preview YouTube video Insidious: The Last Key - In Theaters January 5 (TV Spot - Big Whistle) (HD)
Insidious: The Last Key - In Theaters January 5 (TV Spot - Big Whistle) (HD)