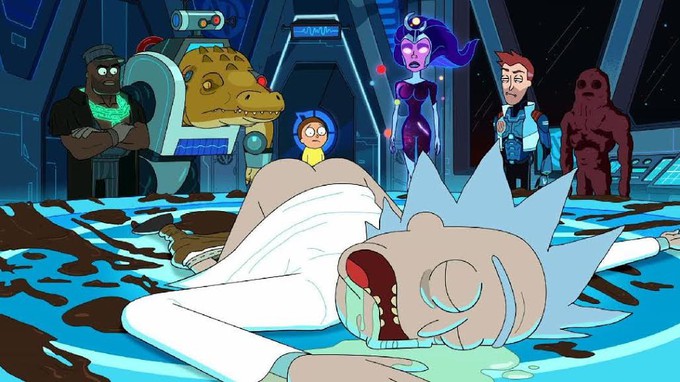 Heya geeks, Big Eyes reporting on something a little different than my usual today, but "Rick and Morty" crosses over into my realm of knowledge in animation.
The "Rick and Morty" TV series introduces a lot of fine characters that we either rarely get to see, or never see again. During season three, we were acquainted with The Vindicators, a parody of the Avengers, Guardians of the Galaxy and Justice League.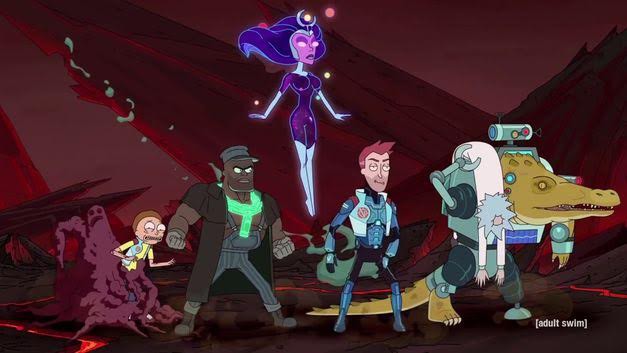 While some of the heroes that the writers of the show created are downright goofy, I thought that Supernova was actually really cool. Her design and personality captures a strong Marvel hero feel, in fact, the whole team seems heavily based off of "Guardians of the Galaxy". Supernova is accompanied by Crocubot, Million Ants, Vance Maximus (their not-Starlord), and Alan Rails.
Justice League/Power Rangers artist Stephen Byrne tweeted his own interpretation of The Vindicators, after seeing the episode, challenging "Rick and Morty" creators Dan Harmon and Justin Roiland to "Vindicate this." I bet Byrne had a lot of fun with that digital painting, but thanks to him we were given a glance at what a real "The Vindicators" comic could look like, and I must say I am quite intrigued.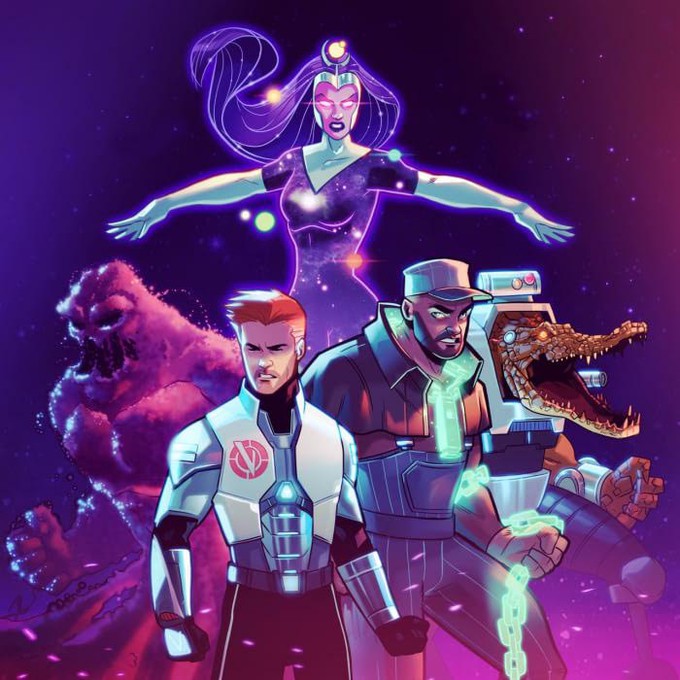 Oni Press is expanding the "Rick and Morty" comics to include quarterly 40-page one-shot issues based around previously unexplored characters from the TV series, called "RICK AND MORTY PRESENTS". "The Vindicators" is listed as one of those subjects, included is also Sleepy Gary, and a Pickle Rick/Jaguar story. Calm your tits, Mr. Poopybutthole fans, Poopybutthole already has his entire own comic series! I'm hoping that we get to learn a lot more about Bird Person, as he and Rick seem to have a very rich history, but they may be waiting to reveal that in the TV series.
These stories will be canon alright, in dimension C-132. Any "Rick and Morty" fan knows that the TV show takes place in C-137, but since Rick likes to dimension hop so often, it can be hard to tell if that is where it still takes place. Will there ever be any overlap between the comics and the TV show? Probably not, but comics are a good way sate your fandom hunger while waiting two years between every season.
~Big Eyes