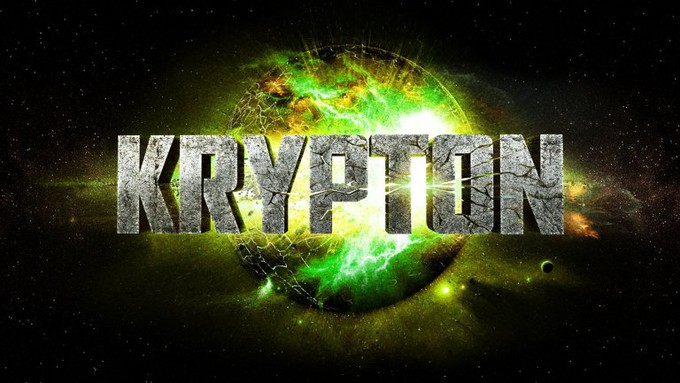 Hola Dannie aqui otra vez,

Now with a teaser trailer for the SYFY networks T.V. movie "KRYPTON." Whish will follow the story of Seyg-El Superman's Grandfather as he fights for justice and his families name on their home planet of Krypton. Seyg-El is being played by actor Cameron Cuffe who many may recognize from his work on the film "Florence Foster Jenkins" as character 'Gino' or maybe the television series' "The Halcyon" or "Time after Time." The movie is to be directed by Colm McCarthy who has worked on "Peaky Blinders," "Sherlock" and "Black Mirror" so we know he has a history of good television. Writing the film are Ian B. Goldberg (wrote the film "Autopsy of Jane Doe," as well as televisions "Once Upon A Time" and "Dead of Summer"). Also on board is David S. Goyer who conceptualized the story for "Krypton." Goyer was just announced as a writer for the ever awaited "The Sandman" (known for 1994's "The Puppet Masters," "Dark City" "Blade" #'s 1,2, and 3 as well as "Batman Begins," "The Dark Knight," "The Dark Knight Rises" and "Batman versus Superman: Dawn of Justice"). Joining the giant writing team is Damian Kindler (televisions "Sleepy Hollow," "Stargate SG1" and "Stargate: Atlantis") as well as actress/writer Lina Patel ("The 100" and "Frequency"). All based on characters created by the late great Joe Shuster and Jerry Siegel. I am hoping they do the creators justice, check out the teaser!
Is it just me does Superman's Grandpappy seem a bit Emo to anyone else? Lol! Considering the circumstances it is understandable.
Stay Strong, Live Good, Love Movies!
Dannie aka Pekosa Peligrosa