Art directly below by Daniel Govar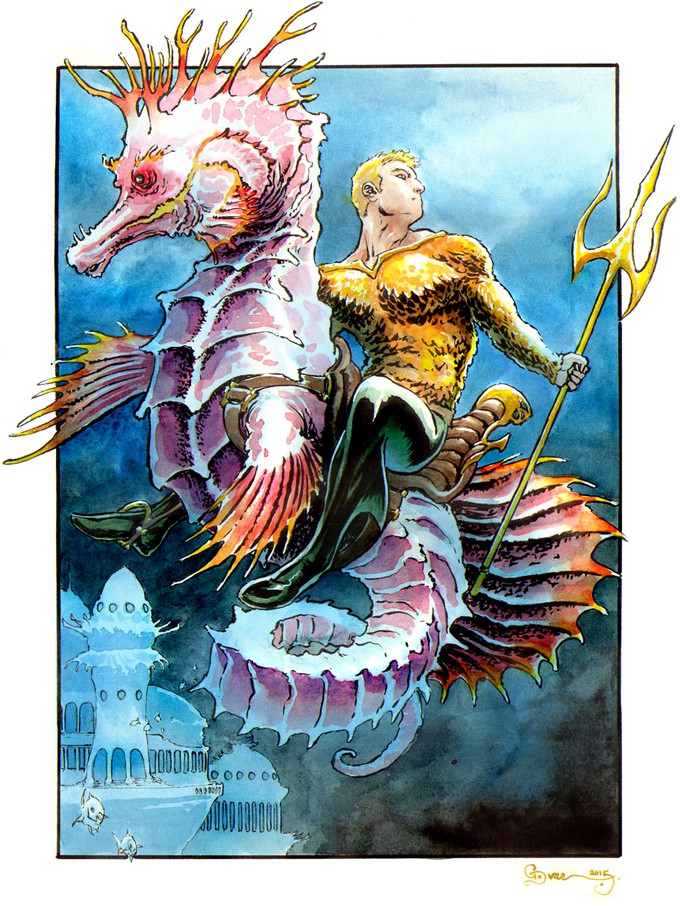 Hola Dannie aqui,
Entertainment Weekly gave us a first look at director James Wan's "Aquaman" and boy howdy is Jason Momoa a handsome hunk of human, as usual, I wish the picture was of him on a giant seahorse or skiing behind a pod of whales, sharks, dolphins and/or orcas. I want Aquaman to Poseidon the fuck out of the screen! So yeah Momoa is sexy and all we all already know that... Mr. Wan please give us something we have not seen. Like motherfucking gosh darn bloodsucking sea monsters Aquaman can control like an army in a battle for fuck's sake! I am left wanting! Anywho- here's that pic ladies and gents!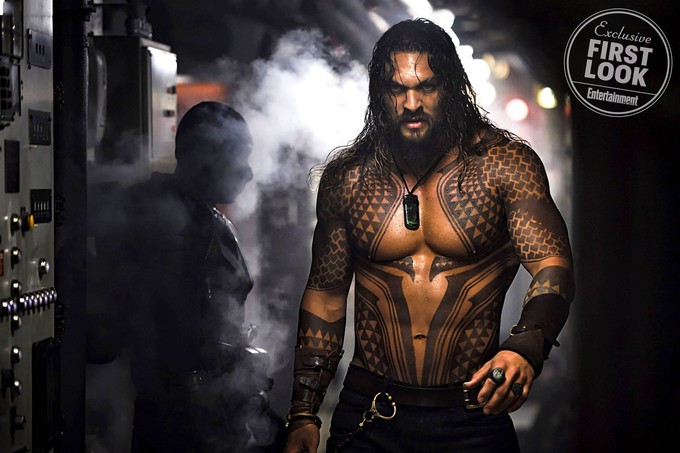 I mean come on, below is what geeks and geekettes really want!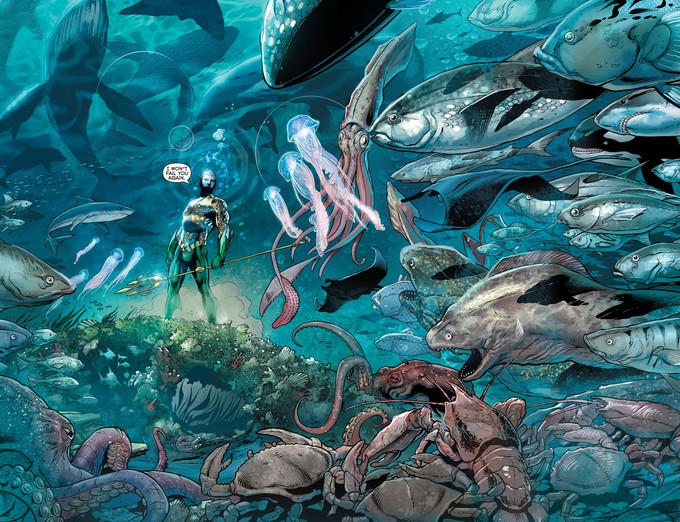 So DC listen up and give us something like the above, please have the majority of this film underwater too, as Aquaman likes water you know! :)
I have high hopes for this film, it has great promise so I will throw out a couple other ideas that are floating around my noggin.
Aquaman versus Corporate Fishing, or Pirates, or evil governments detonating atomic bombs on the ocean floor. Maybe he will go up against deep sea drilling, oil spills, beached whales, and our polluted mercury filled trashed out ocean, could it be hurting Atlantis? I could literally go on forever with ideas, but I think everyone gets the gist of what I am saying. Aquaman is not just a hotty, he is like a fucking god, do not insult the character so many of us love by making him a bad boy bro'. That was my only issue with Justice League, he was massively underutilized however charismatic as all hell as Momoa always is. (Side note I met him once, he was the epitome of cool, yeah he sure is pretty)
Stay Strong, Live Good, Love Movies!
Dannie aka Pekosa Peligrosa