Hi folks, Precious Roy here with the new poster for THE NEW MUTANTS, a superhero/horror film based on the eighties series. And it's… oddly familiar!
All of the images we've seen seem to indicate THE NEW MUTANTS is a very liberal version of the origin, mixed with the Demon Bear saga. Instead of a Brood-enthralled Xavier bringing them together, they face the Demon Bear. Loads of hesitancy in that-- is it their own fears working through their powers, or something darker, more sinister, out to get 'em?
In that screen of white, we can vaguely see Mirage, Wolfsbane, Cannonball, Sunspot, and Magik all peeking out. It's an image that is mostly-owed to Peter Jackson's THE FRIGHTENERS, both in terms of the ad (seen here) and the film itself, where the monsters came out of the walls. As Dannie just pointed out, it's not new to horror before Jackson—Freddy Krueger clawed his way out from inside one of his victims in a similar fashion.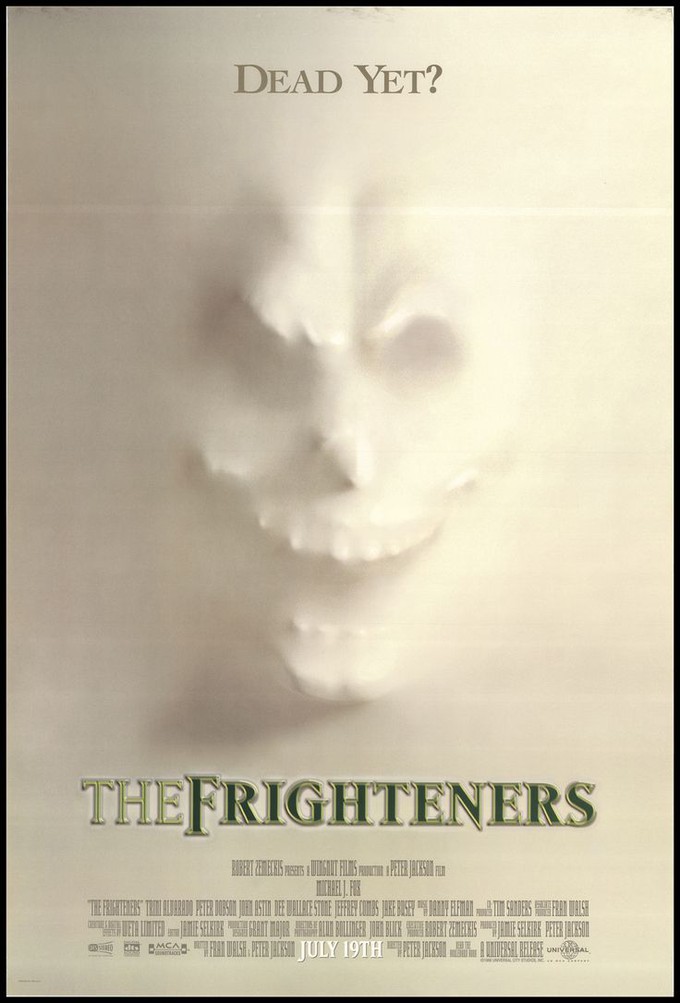 Oh, and it's a fun connection that Charlie Heaton plays Cannonball in this, having faced down a wall-emerging Demogorgon as Jonathan Byers on STRANGER THINGS.
Precious Roy OUT!