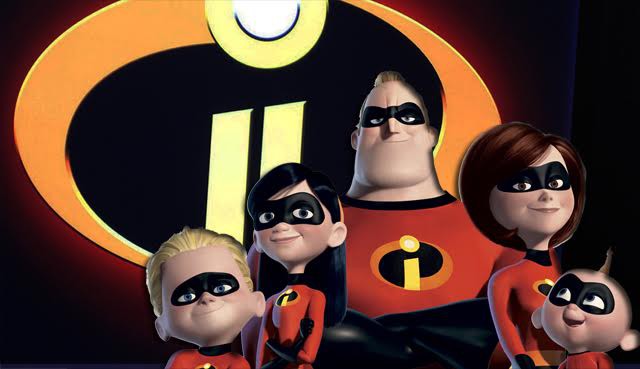 Big Eyes here, with exciting animation news!
Pixar just dropped their first teaser for "The Incredibles 2"! You know what that means, we are getting closer to an actual release date!
If it's been awhile, here's a recap of the first movie: In a world of superheroes with realistic consequences, Mr. Incredible saved a man who didn't want to be saved (He was committing suicide). This event triggered a domino effect of lawsuits on all superheroes. Eventually all heroes were forced to give up their hero identities, and live ordinary lives by just fitting in with everyone else. No longer having an outlet in what he loved to do for many years, Mr. Incredible does some hero-ing in secret. But with the rise of a new villain, Mr. Incredible and his entire family put on their suits to take the villain down and save the day.
Will being a hero be legal again in the new movie? How much time will have passed between the original and the sequel? You could guess not much has passed, because Jack-Jack is still a baby, but I think with his many many powers, he is also an anomaly that may not age.
Being a teaser, we don't get much info about "The Incredibles 2", but it's still worth a look anyway, check it out!
This one is currently set for release in 2018
Big Eyes, signing off!