Heya geeks, Big Eyes reporting!
We won't see a new Deadpool movie until 2018, but that doesn't mean he has forgotten us on the holidays! Check out the new promotional poster for "Deadpool 2"!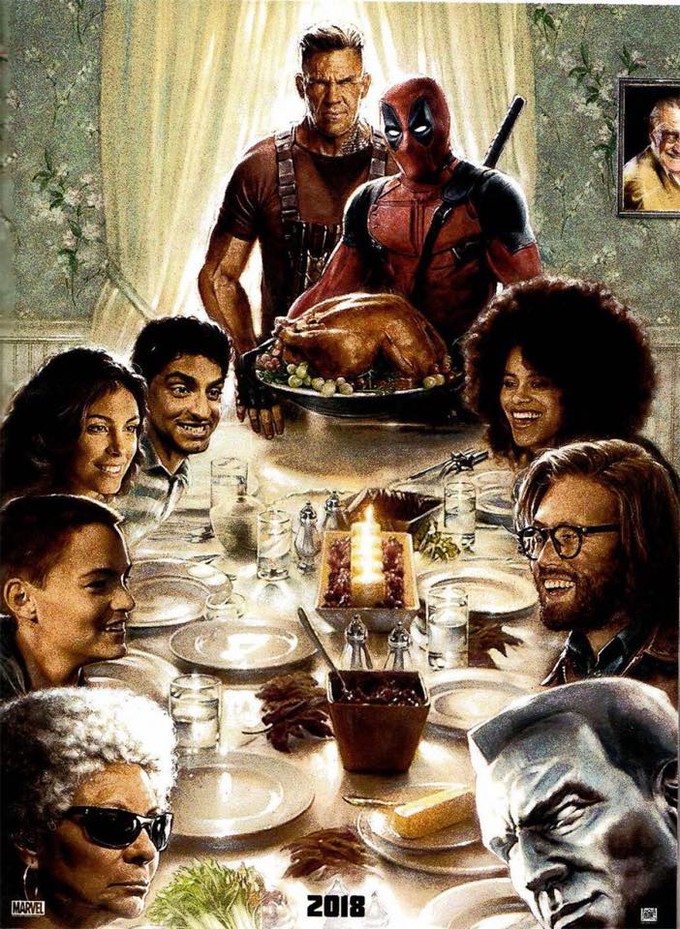 This new poster is quite a treat, though badly photoshopped but doesn't hurt the humor in the least! Who stands out the most to me is Colossus, I'm glad that he will be making a return because he's pretty bad ass!
Blind Al returns as well. Really though, I haven't read the comics but in the first half the first movie, I thought they were calling her Blind Owl. There is another clever cameo by Stan Lee hiding in the background, I almost missed it.Negasonic nerd or something is in the left laughing, she's alright. She's bland as heck because Fox wouldn't give up any X-Men other than Colossus. Loveable T.J. Miller reprises his role as Deadpool's friend Weasel.
And we see Deadpool, Ryan Reynolds reprising the role. He showed us his pressed hams in a teaser trailer where he was desperately trying to change into his Deadpool suit in a rare telephone booth after seeing a mugging in process. If you missed that one, I recommend checking that one out.
Cheers
~Big Eyes