Hola Dannie aqui!
Rose Geiszler brought us in the final "The Shape of Water" trailer enjoy all!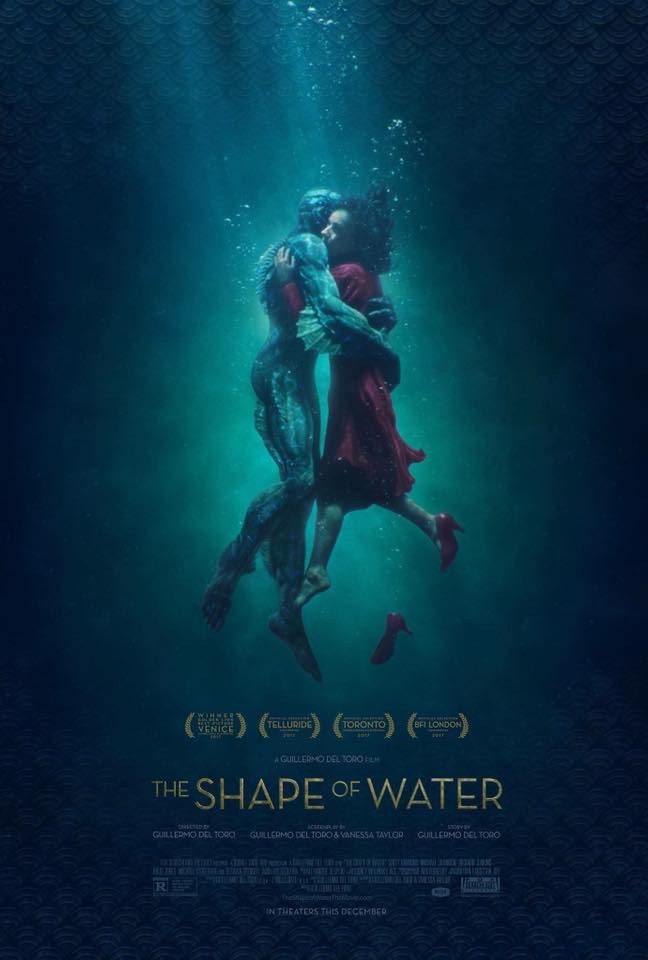 Hey guys, Rose here to let you all know that the final trailer for the upcoming film "The Shape of Water", from director Guillermo Del Toro (Hellboy, Pans Labyrinth) just dropped and wow does it looks AMAZING!
"The Shape of Water" (which won Best Picture at the Venice Film Festival) stars Sally Hawkins (Happy-Go-Lucky) as Elisa, a mute woman working as a cleaning lady in a government facility during cold war era America and Doug Jones (Pans Labyrinth) as a fish-like creature, who Elisa makes a strong connection with.
This trailer made me infinitely more excited to see "The Shape of Water" (which comes out December 8th! Less than a month guys!!). Everything from the films color palette, to the soundtrack, to the casting decisions, seem perfect and well thought out and I am totally confident that I will not be let down and that this film will live up to its hype. I will definitely not be missing this movie.
I do want to note real quick that the trailer does contain some pretty big spoilers for the movie, so watch at your own risk! I hope you are all as excited as I am, and as always I would love to hear what you guys have to say!
Until next time,
Rose Geiszler

Guillermo del Toro 1st time on Facebook Live! Over 30 minutes of el gordo goodness!

Dannie back!
I had to include the above super awesome video of del Toro shooting the shit on his newest masterpiece with strangers on the internet, and getting quite deep! Hope you all are dying in antici.....pation as I am truly more than ready for this film to steal my heart! Gimmme now!!!
Stay Strong, Live Good, Love Movies!
Dannie aka Pekosa Peligrosa