Hola Dannie aqui!
Our favorite ole' sock Precious Roy brings us some Dark Horse news on POLAR read on to learn about casting and more!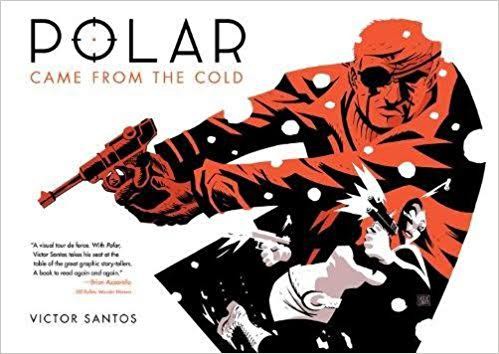 Precious Roy reporting!
Variety brings news of some hired killer shenanigans to come.
Supercool heavy Mads Mikkelsen is set to star in POLAR, the film adaptation of Victor Santos' Steranko-esque Dark Horse Comic book, now in pre-production. Mikkelsen (HANNIBAL, DOCTOR STRANGE) is great at playing sophisticated killers, and should be right at home playing The Black Kaiser. As you can see from the side-by-side, he's not a bad fit, physically, either.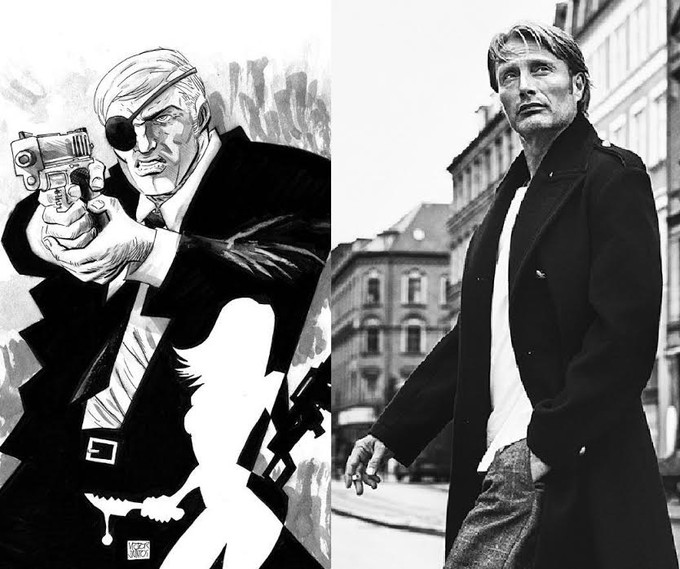 POLAR sounds like a survival-take on JOHN WICK: CHAPTER 3. A retiring assassin suddenly finds himself hunted by former colleagues when he runs afoul of the system. The script is by Jayson Rothwell (SILENT NIGHT).
POLAR will be directed by Jonas Åkerlund, a seasoned commercial and video director with a handful of indie feature credits to his name.
You can check out the Variety announcement here: http://variety.com/2017/film/markets-festivals/mads-mikkelsen-action-thriller-polar-1202599633/
Until next time!
Precious Roy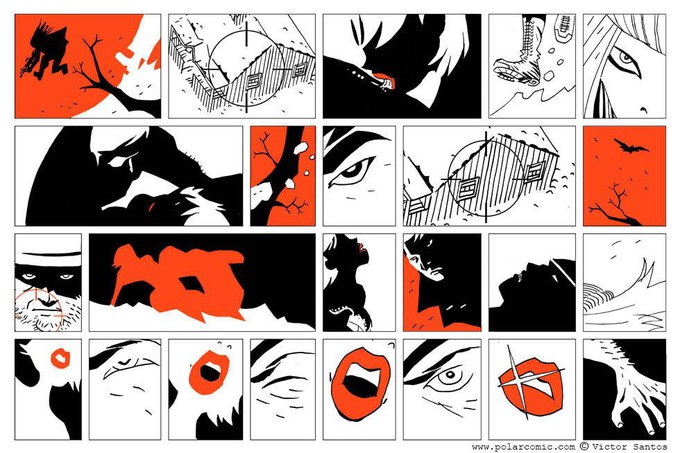 Dannie back!
Ooooh love me some Dark Horse Comics! Mads Mikkelsen is perfecto for this! Geeking out thanks Roy!
Stay Strong, Live Good, Love Movies!
Dannie aka Pekosa Peligrosa