Al Pacino in "Hangman"!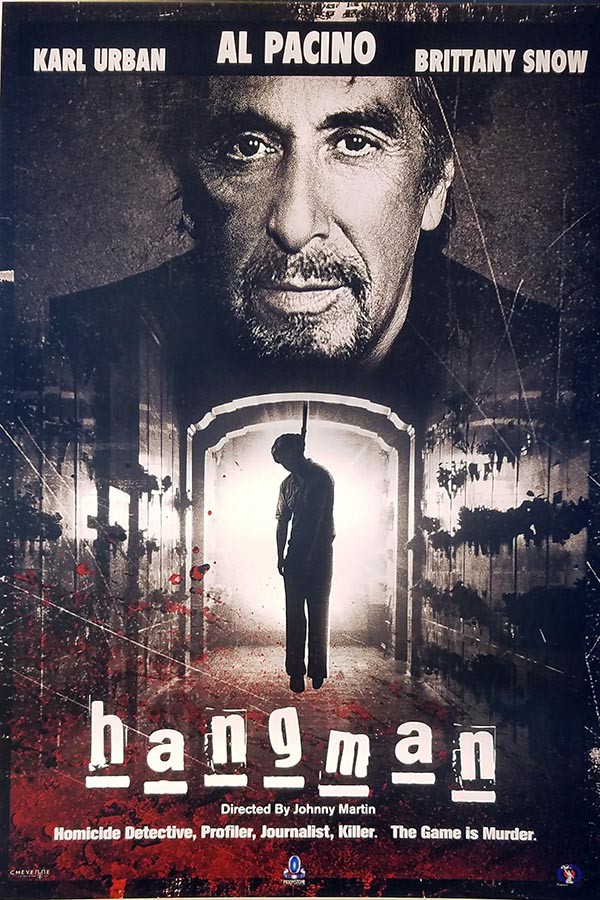 Big Eyes here looking at someone else big-eyed in the movies,
New trailer for another new movie dropped! It starts with a sweet cover of "House of the Rising Sun" that pulls you in, and keeps you watching. Al Pacino is at it again, playing a detective in a dark setting chasing down a serial killer who likes to play a twisted version of Hangman in "Hangman"!
Accompanying Al Pacino in this dark case is Karl Urban as Will Ruiney. Will he ruin-ey the movie? Is this character name some sort of massive foreshadowing you wouldn't have noticed without seeing it written out? I hope so.
I guess that Saban Films and Lionsgate do not expect it to do well, because it's going to be released in VOD on November 24th, then in theaters and on demand December 22nd. So it's something to watch so you can stop your family from trying to talk to you for a few hours on the holidays? Hooray!
Take a look at the trailer!
Does anybody else remember "Simone?" Let's get a conversation going about how great "Simone" was and Al Pacino's performance in it.
Big Eyes out!