Hola Dannie aqui!
Flashing back to '69 and with my psyscodelic pal Astro Heathen, who has in tow a trailer for a truly historical film project revolving around the Stonewall riots of 1969, and the brave Queen who stood up and took no shit! I have been reading about Marsha P. Jonson and watched several documentaries on the riots over the years. This is an important film, thank you Astro for the write up and bringing this project into the rainbow spotlight!



Astro Heathen here, and I know what some of you are going to say. More SJW libshit. If that's how you feel, so be it, but I implore you to give me a moment to talk about a short film in post production I'm personally very eager to see and support. Here is the trailer-


Mya Taylor, best known for her enchanting performances in TANGERINE, DIANE FROM THE MOON, and MYRA, will be playing Marsha P. Jonson, a historic woman of passion and impulse that ignited the Stonewall Riot, while Eve Lindley from MR. ROBOT and OUTSIDERS will be Sylvia Rivera, Johnson's close friend and fellow activist in this theatrical and bold short focusing on Marsha's life in the hours before the unforgettable riot in NYC June 28th 1969-- her birthday.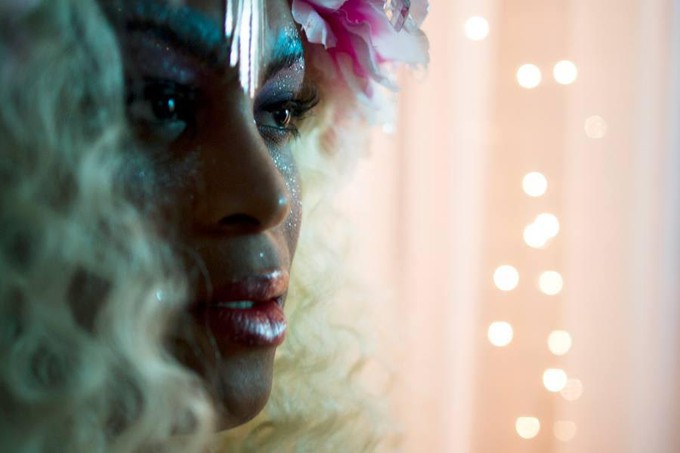 Written and directed by Reina Gossett and Sasha Wortzel, who have spent over a decade immersing themselves into the art and social movements focused on justice for struggling queer, disabled and homeless minorities, sex workers, and HIV positive people. This project has been in the works since 2012, and has seen much tension with another director who thought he was absolutely The One who should make a film documenting Marsha's life, working with people who were originally involved with HAPPY BIRTHDAY, MARSHA! while somehow also never having heard of it before. In a statement released by Reina and Gossett, they highlight what a wonderful opportunity it would have been to collaborated on a project together, but instead this other documentary-style film on Martha contributed to the erasure of their own experiences and voices. "These are the conditions that create a world where trans women of color may have visibility, but are not supported to tell our own stories. We are dedicated to creating art that celebrates the most vulnerable people in our communities and neither erases nor attempts to make their lives more palatable. We use art to transform oppression. Marsha did that too."
Full statement linked below.

Films on the subject of Stonewall Riot, LGBTQ activism and police brutality have seen a lot of criticism, from inventing white savior leading roles to stealing research, footage and even staff/producers from other projects started by people who are actually living this story, highlighting the tension between gay white men and queer women of color. So I am happy to talk about something, even if it's a post-production short, that works towards breaking the cycle of exploitation. Reina and Sasha are determined that Marsha "Pay It No Mind" Johnson will always be remembered as the inspiring S.T.A.R., artist and activist that she was, from her brilliant blooming style to revolutionary actions and saintly sacrifices in valiant effort to heal herself and the community she so dearly loved. Bringing the recognition it deserves, I hope to see HAPPY BIRTHDAY, MARSHA! release later this year. If you wish to donate in supporting the artists behind this bold short, check out the links below!

https://www.facebook.com/HBDmarsha/?rc=p

Donate here.

http://www.wmm.com/filmmakers/sponsored_projects.aspx?cmd=fm

Reina & Sasha's Statement
https://docs.google.com/document/d/1vIEvob6Fryc_ADddSuyBCm2imBA7FyqJQjz2gkFkrpA/edit


Thanks for reading,

Astro Heathen signing out

Dannie back!
Above are two photos of the real life Queen of Stonewall, Marsha P. Jonson an American Civil Rights Icon. If this subject matter, matters to you please donate and help this project, if not oh well have a great day anyway!
Stay Strong, Live Good, Love Movies!
Dannie aka Pekosa Peligrosa