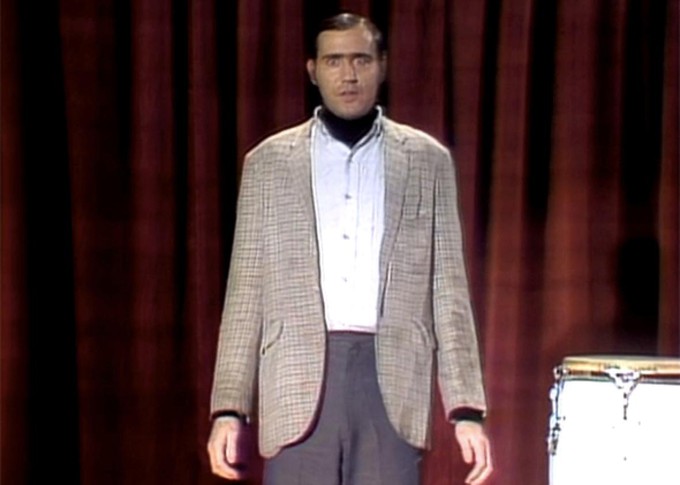 Big Eyes here,
Before I go into about the trailer, I feel that there are some things that need to be said about Mr. Carrey.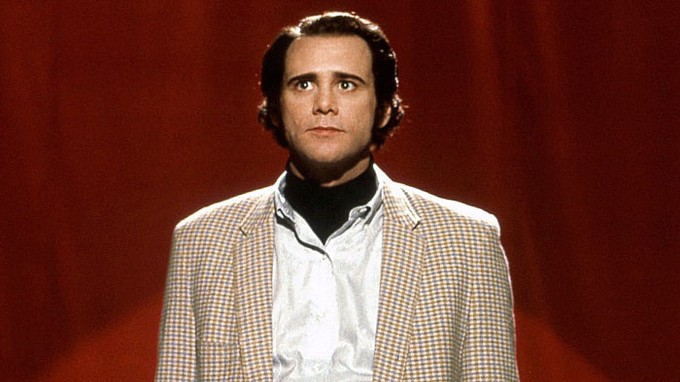 Jim Carrey has been getting an odd reputation in the media as of late, started off after a bizarre interview at NYFW. He started spouting off some hardcore nihilism and existential thoughts as the reporter he is speaking to was clearly becoming less and less comfortable. Maybe if the reporter hadn't asked him right away "Do you need a date to the party?", the emotionally devastated man who just had his ex girlfriend commit suicide less than a year ago wouldn't have been set off. If the reporter didn't know, that was an honest mistake, but she's also bad at her job. Jim is not crazy, just going through a difficult time.
Now, back to entertainment!
Who could forget R.E.M.'s moving song about Andy Kaufman used in the biopic with the same name, "Man on the Moon"? After almost 20 years maybe that song got out of your head, but "Jim & Andy: The Great Beyond" may make sure that the song never leaves, at least not for another 20 years.
This documentary is compiled from the approximate 100 hours of footage of Carrey shot on set of "Man on the Moon". In it, we get to see the lengths of which any dedicated actor goes to for a part, such as staying in character even when the camera had stopped rolling. This footage hasn't been showed before because filmmakers feared it would hurt Carrey's reputation and make him "look like an asshole" as he "channeled" Kaufman's reckless pranks. Jim talks about in "Jim and Andy: The Great Beyond" about how he and Andy came from very similar roots.
While this documentary looks interesting, it also just makes me want to rewatch the original movie, and I think I will now.
Hey, baby, are you having fun?
~Big Eyes