Hola Dannie aqui!
Wheels rolled in with his review of NetFlix's 1922! I included the trailer for any who may have missed it! Can not wait to see another Stephen King tale realized and it comes out today! I know what I am watching tonight!
"In 1922, a man's pride is a man's land."
This line is spoken by Wilfred James, played by Thomas Jane in Netflix's newest original film and Stephen King adaptation, 1922. The story is pulled from King's story collection FULL DARK, NO STARS (2010).
Wilfred James is a proud Nebraska farmer who has gained most of his beloved land through marriage to his wife, Arlette (played impressively by Molly Parker of HBO's DEADWOOD and NetFlix's own HOUSE OF CARDS). Wilfred works the land with their son, Henry. Both Wilfred and Henry are content with the simple life but Arlette longs for more than the dusty country and is willing to divorce Wilfred to get it. If Arlette goes though, so does Wilfred's source of pride and he's not going to let it go easily…
1922 as a film is low key and small in scale. The setting for a large part of the runtime is the family farm that Wilfred is so obsessed with. Here the film builds quiet tension as lovely shots of farmland (captured often with a golden hue) are played against the calm, drawling yet unhinged narration of Jane's character. We spend all our time with Jane's performance, a quiet confidant to his mental deterioration. If he didn't work, the whole film would crumble around him.
Luckily, Jane handles being at the center of the film beautifully. He is compelling and at times even makes his sinister character sympathetic to the audience before the inevitable violence that sets the story truly in motion.
Speaking of the violence in the film, when it does occur it is brutal and done with exquisite practical effects make up. A gash from a knife, a severely damaged hand, something nightmarish at the bottom of a well - all beautifully rendered practical effects framed for maximum impact so that these unsettling images stay with you long after the film is done.
The film does lose some of its tension once it leaves the farm but Jane's commanding performance holds the film together through the rough spots. He is supported by a very small cast of characters that are all used well to tell the story without distracting from the very strong work that Jane does in the lead. The only character that feels underutilized is Neal McDonough's wealthy rival farmer and neighbor to Wilfred. It feels like he should play a bigger role in the film than he actually does and while this film is very much the "Thomas Jane show", you feel McDonough's absence once he is no longer in the film. That is a minor quibble though.
1922 is a film for people who have grown tired of the "jump scare" nature of current horror films. It feels like a throwback to a time when quiet dread, tension and compelling, complex characters were enough to carry a horror film. 1922 is an excellent film that should please any horror fan looking for something different this Halloween season. It also ranks as one of the very best Stephen King adaptions.
1922 drops onto Netflix today, Friday October 20th, 2017.
Until next time Wheels!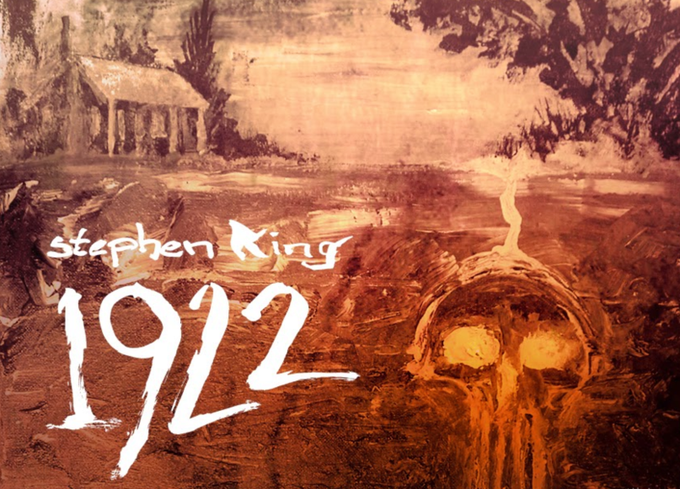 Dannie back!
Thanks for the write up Wheels! This looks rodent-rific!
Stay Strong, Live Good, Love Movies
Dannie aka Pekosa Peligrosa